Prince Harry and Meghan Markle have visited two projects in Nottingham that support raise awareness of HIV/AIDS and youth crime.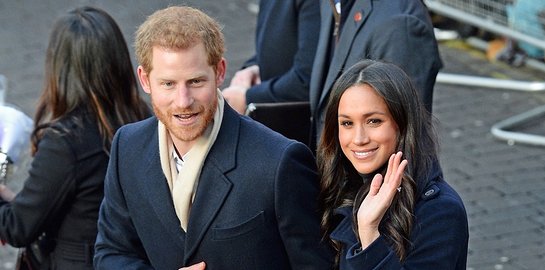 Friday's visit to Nottingham marked their first official engagement together since announcing their engagement earlier this week.
Despite the cold weather, huge crowds turned out in Nottingham to greet Prince Harry and Megan Markle. His Royal Highness has visited Nottingham many times before and was delighted to be introducing the city to Ms Markle.
The day started at the Terrence Higgins Trust World AIDS Day charity fair, where Prince Harry and Ms Markle met representatives from Terrence Higgins Trust Nottingham, the African Institute for Social Development and Champions for Change.
Each of these organisations support local communities in Nottingham and do specific work around HIV/AIDS.
His Royal Highness and Megan Markle then travelled to Nottingham Academy, where they were able to meet staff and mentors from the Full Effect programme.
The Full Effect programme has been supported by The Royal Foundation of The Duke and Duchess of Cambridge and Prince Harry since 2013, and it helps children and young people in the St Anne's area of the city.
Through a combination of early intervention, mentorship and training the programme helps prevent youth violence and crime.
Prince Harry and Ms Markle heard first-hand how Full Effect is having a positive impact on the community and students and met some the students who have benefitted.
Source: Royal.uk