Last Saturday saw The National Basketball Wives Association (NBWA) gather at the Women's Empowerment Summit Luncheon, alongside the other activities of the 2018 NBA All-Star Weekend.
Moderated by Gayle King, panelists included Cookie Johnson, Ayesha Curry, Jada Paul, Elaine Baylor, Tracy Wilson Mourning, Adrienne Bosh.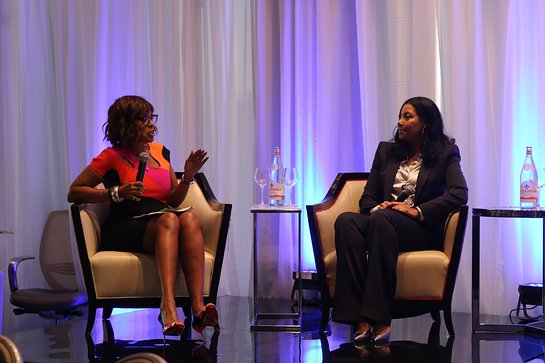 The women were each able to bring their own style and expertise to the summit, with decades of experience in the field of philanthropy between them.
Cookie Johnson has been working with her husband's Magic Johnson Foundation since it was founded in 1991. She has created fundraising jeans and T-shirts through her clothing line and has spoken at schools to raise awareness about HIV and AIDS.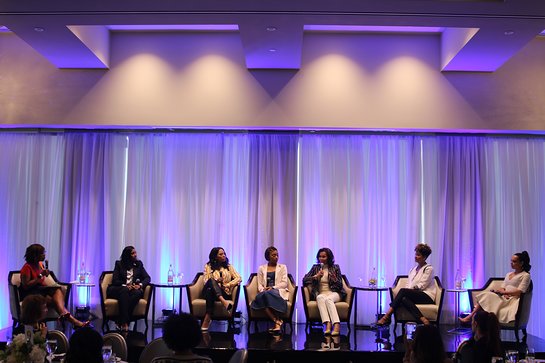 Tracy Wilson Mourning believes that building up children's self-esteem is key in helping them achieve greatness. She and Gayle King hosted the "Power of Influence Through Sisterhood" event in support of Tracy's Honey Shine, Inc., a mentoring organization under the Mourning Family Foundation (MFF) umbrella. Tracy has also been involved with LEAP (Ladies Empowerment and Action Program), a program that helps women at the Homestead Correctional Institution understand how to start a business, seek employment and develop skills needed for success after leaving prison.
Jada Paul helps boost young women's confidence every year with her prom dress, shoe and purse giveaway. She takes girls shopping, offering style and etiquette tips to help them feel their best on their special night. She also works alongside her husband, Chris, in their CP3 Foundation.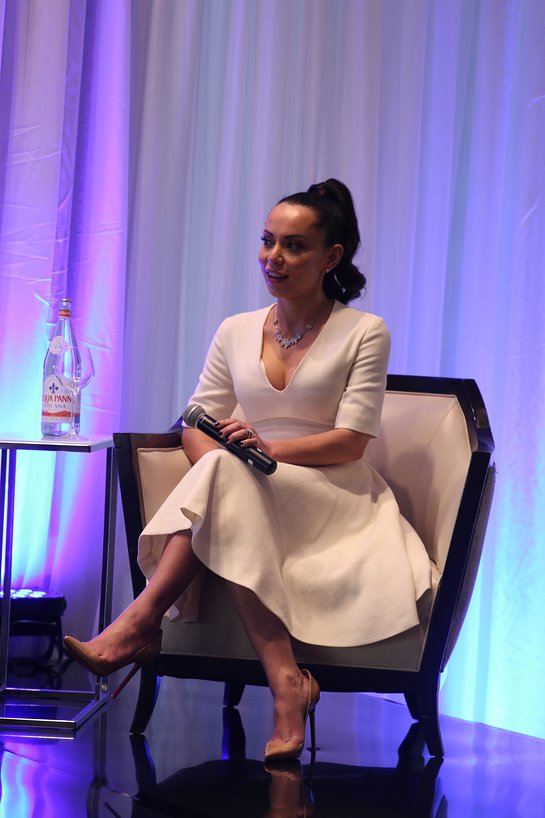 Adrienne Bosh keeps herself busy with a variety of social good and charity endeavors, such as fundraising for Team Tomorrow, Inc., a non-profit organization, started by husband Chris Bosh, dedicated to supporting community-based organizations that promote the upliftment of children, families and the community. She has also organized the "Chris Bosh Presents Home Strong Celebrity Gala" and the "Welcome Home" Veteran's Day Ceremony in Miami in support of US troops, served Thanksgiving meals to less fortunate residents of Miami and brought Christmas cheer through the "Annual Christmas With Bosh & Team Tomorrow" program. She strives to bring confidence to women through programs such as "Today I Can", the Dress For Success Gala, and opened the doors of her Sparkle and Shine shop to people who wanted to join her in making signs for the Women's Rally in South Florida.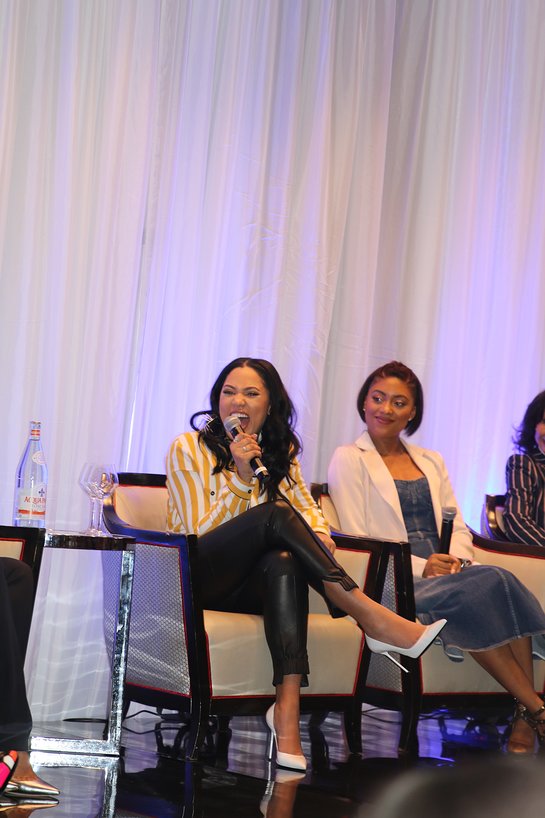 Ayesha Curry uses her company, Little Lights of Mine, to raise money for No Kid Hungry, and has previously volunteered with Feed the Children to help deliver food and personal care items to 400 families. The celebrity cook has raised funds for the Ada Jenkins Center and urged people to donate to the Red Cross and UNICEF to help families in need. She and her husband Stephen joined #Ham4all, a viral campaign which encouraged donations to the Immigrants: We Get the Job Done Coalition, an immigrants' rights advocacy effort by the Hispanic Federation. She has also backed a campaign that urges women to realize how remarkable they are.