The Will Rogers Motion Picture Pioneers Foundation (WRMPPF), the operating organization for the Will Rogers Institute, announced today that actress Denise Richards has joined their longtime summer theatrical PSA campaign.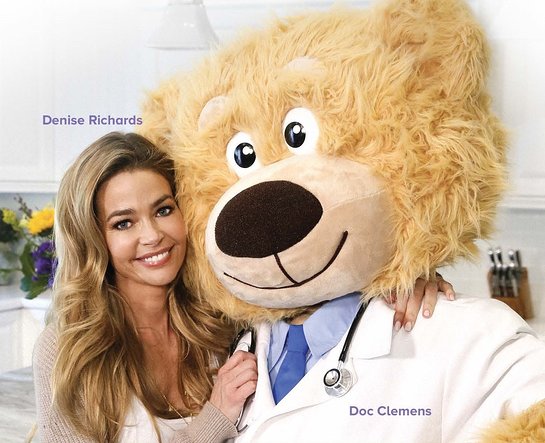 The fundraising campaign, which plays in movie theaters nationwide, is a time-honored tradition that began in 1936 and featured James Cagney, Humphrey Bogart, and Bette Davis in the first public service announcement.
The Will Rogers name will be familiar to moviegoers. For more than 80 years, movie theaters have honored Will Rogers' legacy by raising money in their theaters. Since the 1930's the Will Rogers Institute has funded pulmonary causes from rehab to research as well as training for doctors to fight lung disease. Brave Beginnings is a program that evolved out of WRI and is now a primary focus for the organization. Participating theater chains for the 2017 campaign benefiting Brave Beginnings included AMC Theatres, Cinemark USA, Regal Entertainment Group, Bow Tie Cinemas, Galaxy Theatres, Goodrich Quality Theatres, Malco Theatres, Marcus Theatres, National Amusements, Reading Cinemas, Southern Theatres, Studio Movie Grill and many other exhibitors.
The money raised from the 2018 campaign will benefit Brave Beginnings, a program that works to improve the lives of premature babies by providing hospitals with grants to purchase essential neonatal equipment and supporting critical pulmonary services.
The United States has the 6th highest rate of premature births in the world and premature birth accounts for 35% of all infant deaths, more than any other single cause. Since 2006, Brave Beginnings has provided essential ventilator equipment to neonatal intensive care units (NICUs) across the country. To date, the neonatal program has contributed $7.5 million in grants to nearly 200 hospitals and has served 162,000 babies with new equipment.
Richards stars in a thirty second public service announcement that will play in movie theaters nationwide. The spot will premiere this month and can also be viewed at bravebeginnings.org.
"We are delighted to have Denise on board to further our mission so that every NICU has the proper equipment critical to ensuring that premature newborns survive and live healthy lives," said Kyle Davies, president, domestic distribution, Paramount Pictures, and 2018 WRMPPF board president. "Her personal journey as a mother and memorable film roles as an actress inspires people everywhere."
Past theatrical PSA stars include Liam Hemsworth, Zoe Saldana, Dwayne "The Rock" Johnson, Geena Davis, Harrison Ford, Meg Ryan, Clint Eastwood, Sharon Stone, Anthony Hopkins, Sarah Jessica Parker, Dustin Hoffman, Julie Andrews, Tommy Lee Jones, Jeff Bridges, Barbra Streisand, Billy Crystal, Warren Beatty, James Cagney, Bette Davis, Humphrey Bogart and many more.
For more information about the program, or to find out how your theater can participate, call toll-free (888) 994-3863.