On June 10, the SAG-AFTRA Foundation held its 10th Annual L.A. Golf Classic hosted by actor, comedian and host of the new ABC game show Card Sharks Joel McHale at a private golf club in Burbank, California.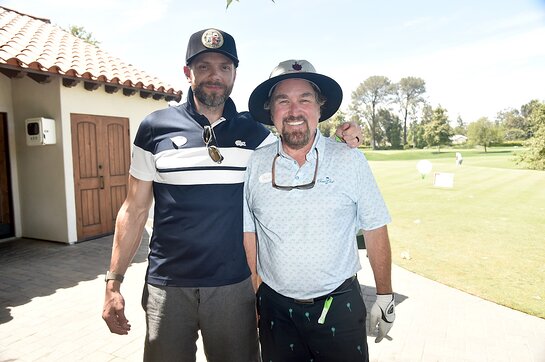 The tournament and fundraiser brought together over 105 actors and entertainment industry executives in support of performers facing life-threatening illness and severe economic hardship. Proceeds benefit the SAG-AFTRA Foundation's Catastrophic Health Fund and Emergency Assistance programs for SAG-AFTRA artists and families in need. 

Sponsors included Johnny Carson Foundation, AMC, Anthem Blue Cross, Anthem Group Retiree Solutions, Tim Allen and Boxing Cat, CBS, Exactuals, Express Scripts, SAG-AFTRA, Backstage, Cape Line, The Honda Foundation, Jim Beam, Peroni and Los Angeles magazine.
Attendees of SAG-AFTRA Foundation 10th Annual L.A. Golf Classic included host Joel McHale, and celebrity guests and players Dave Annable, Nate Bargatze, Joe Cipriano, Tom Dreesen, George Eads, Carmine Giovinnazo, Gregory Harrison, Dennis Haysbert, Patricia Heaton, David Hunt, Greg Itzin, Sabrina Jalees, Richard Karn, Joe King, Joe Mantegna, Haley Joel Osment, Paul Pape, Michael Peña, James Remar, Richard Schiff and Andia Winslow. From the SAG-AFTRA Foundation were Vice President Pamela Reed, and Executive Director Cyd Wilson.