On Thursday, November 14, the Media Access Awards, in partnership with nonprofit disability services EasterSeals, hosted the 40th annual Media Access Awards.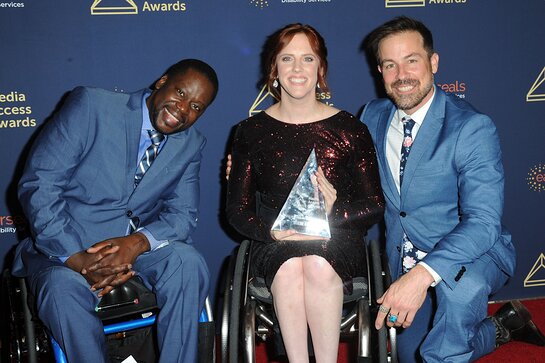 The awards celebrate those who have redefined on-screen representation for people with disabilities and created more opportunities for the disability community in the entertainment industry.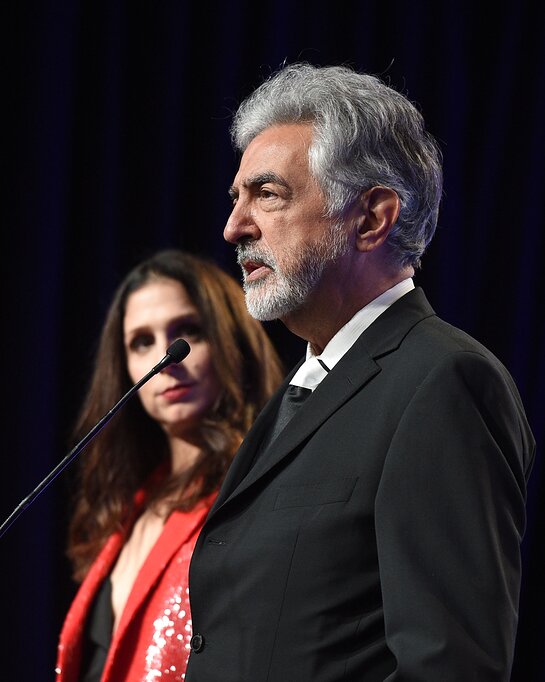 The awards opened with a pre-taped skit by founder Norman Lear, joined by Jimmy Kimmel. Joe Mantegna, longtime disability advocate for EasterSeals and star of "Criminal Minds" joined actor, writer and producer of "This Close," and former Media Access Awards winner, Shoshannah Stern to host. Guests were treated to performances by former "America's Got Talent" contestant Mandy Harvey and Alfred Sheppard.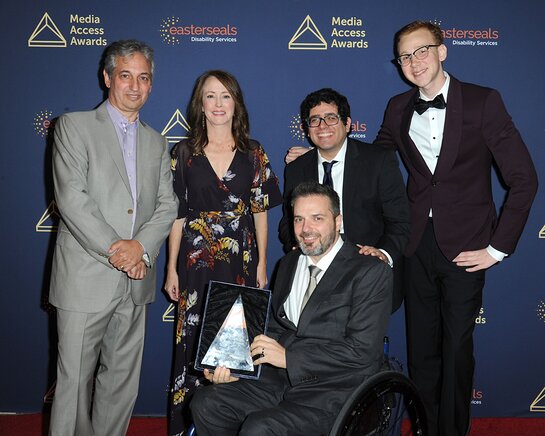 The evenings honorees included:
SAG-AFTRA Harold Russell Award: Nyle DiMarco, actor ("Dancing with the Stars" and "America's Next Top Model")
PGA George Sunga Award: Producers of "The Peanut Butter Falcon" – Albert Berger, Christopher Lemole, Lije Sarki, David Thies, Ron Yerxa, and Tim Zajaros
SAG-AFTRA Disability Awareness Award: Jay Ruderman of the Ruderman Foundation
WGA West Evan Somers Memorial Award: Katherine Beattie, writer of "NCIS: New Orleans"
Casting Society of America Award: David Caparelliotis and Lauren Port, casting directors of "New Amsterdam" Visionary Award: Erin Gunn, Mark Rozeman, David Renaud, and David Shore, writers and producers of "The Good Doctor"
Christopher Reeve Acting Scholarship: Lauren "Lolo" Spencer, actress, "Give Me Liberty"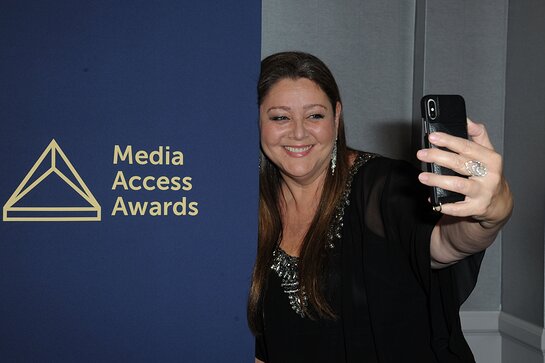 PRESENTERS:
Camryn Manheim, actor ("Stumptown," "Person of Interest," "The Practice), and SAG-AFTRA presenter
Zack Gottsagen and John Hawkes, Actors, The Peanut Butter Falcon, and PGA George Sunga Award presenters Peter Horton, Actor, New Amsterdam, and Casting Society of America Award presenter
Daryl 'Chill' Mitchell and Kurt Yaeger, Actors, NCIS: New Orleans, and WGA West Evan Somers Memorial Award presenters
Coby Bird, Actor, The Good Doctor and Visionary Award presenter
CJ Jones, Actor, Baby Driver and SAG-AFTRA Disability Awareness Award presenter
Molly Burke, YouTube Star and motivational speaker
Geri Jewell, Actor, ("Deadwood," "The Facts of Life")