By Tim Saunders on
Singer Deborah Gibson hosted an Evening Of Electric Youth last week at Café La Boheme in West Hollywood for a benefit event for the Gibson Girl Foundation, and Look To The Stars was there.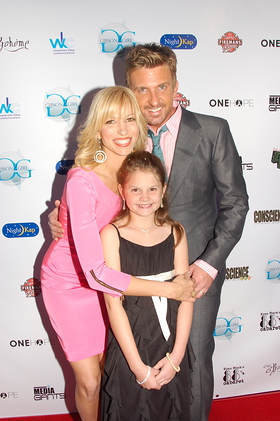 The evening included dinner & live performances from Pop/Broadway star Deborah Gibson; Ryan Black's 88's Cabaret, stars from television, stage & film and special performances from the kids from "Deborah Gibson's Electric Youth." The was also an auction of rare items from The Fray, the Jonas Brothers, New Kids On The Block, Pierce Brosnan, Donny and Marie Osmond, Paris Hilton and others, as well as amazing travel packages, tickets and backstage passes to top Vegas shows, an intimate musical evening with Deborah Gibson, and more.
The Gibson Girl Foundation awards scholarships to young performers. In 2008 alone, Gibson Girl Foundation provided more than $75,000 in scholarships to kids in need allowing them to attend the Los Angeles Summer Camp of "Deborah Gibson's Electric Youth" as well as songwriting intensives, recording boot camps, and the New York City Winter Camp of "Deborah Gibson's Electric Youth."
Joining Gibson at the event were Jeremy Piven, Shannon Elizabeth, Lorenzo Lamas, Jonathan Knight, Vivica Fox, Michael Rosenbaum, Nolan Funk, Samantha Droke, John Lloyd Young, Dick Van Patten, Jimmy Van Patten, Greg Fellows, Gabrielle Union, Hayley Hasselhoff, Nathalia Ramos and many more.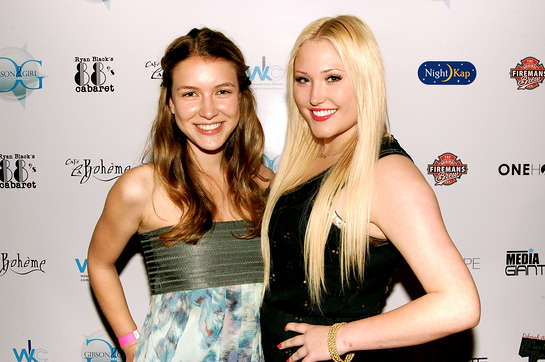 To watch a special video of Look To The Stars at the event, click here.
Photos copyright Mario Sanchez.