By Fatima Fofana on
Look To The Stars contributers Fatima Fofana and Crystal A Johnson were guests at a very special event that honored a philanthropic actress this week. They filed this report and exclusive photos.
USA Today honored Ashley Judd with its annual Hollywood Hero award this week at the Montage Hotel in Beverly Hills.
The award is presented to an exceptional entertainment industry humanitarian who has made a notable contribution to a non-profit organization. The recipient is recognized for his or her efforts that extend far beyond charitable contributions or lending's one's celebrity status to enhance a cause or concern. Judd's work as a Global Ambassador for the past ten years with YouthAIDS, the education and prevention program of Population Services International (PSI), earned her this noteworthy award.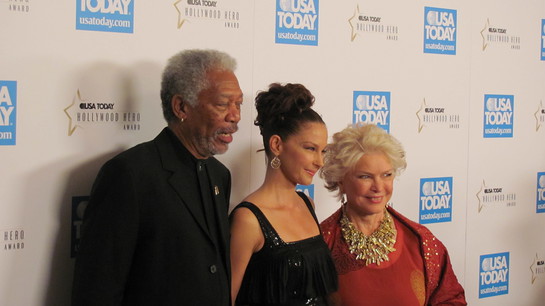 PHOTO: Crystal A Johnson
Joining the celebration to honor Judd were Morgan Freeman, Mandy Moore, Molly Sims, Omar Miller, Debra Messing and Magic Johnson.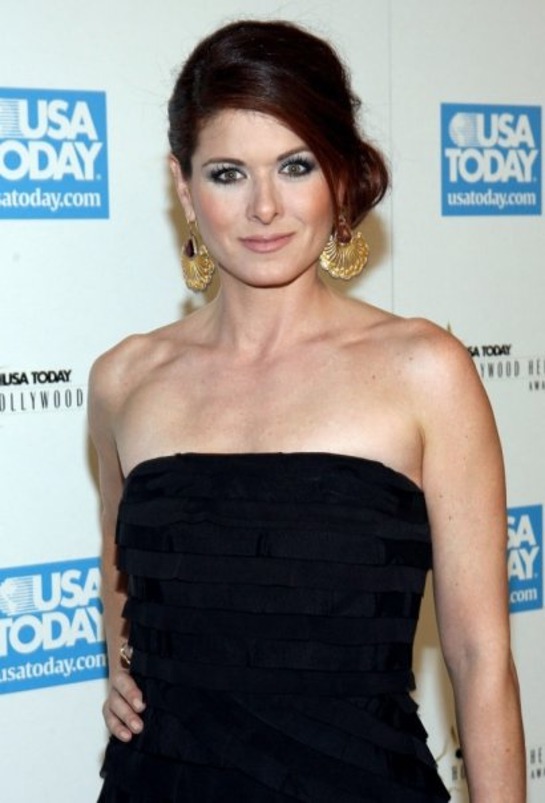 Last year's recipient, Magic Johnson, flew in from the east coast to surprise Ashley. "After I received the award last year, I said, 'The next person has to be beautiful.' They have to care about the community, give back to the community, do it with passion, love and a big heart. When I found out it was Ashley Judd, it couldn't have been a better person. The only thing I don't like about her is she's a Kentucky Wildcat fan. Sometimes they play against my Michigan Spartans."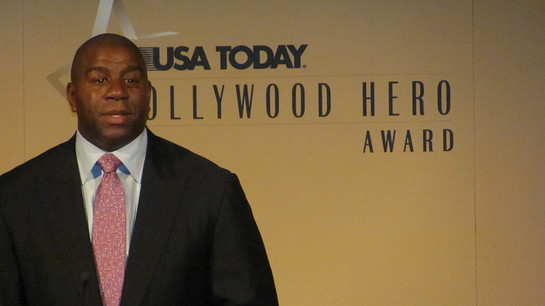 PHOTO: Crystal A Johnson
Mandy Moore ("License to Wed"), recently started working with YouthAIDS. "Ashley has inspired me to work with PSI. It's a wonder organization, that I'm glad to be a part of because of their commitment to fighting AIDS."
Omar Miller ("CSI: Miami") noted that "…if one person is influenced by the charitable contributions recognized by this award, to give more and be more, then it's a very effective tool in inspiring others to give back." Other celebrities, including Rick Yune, commented, "Its important to be here this evening to honor the tireless work that people like Ashley do everyday to make life a little better for others in need."
When asked why she became involved with PSI, Judd stated, "Because they allowed me to be involved, working on a grass roots level in poverty stricken countries, and on the Board of Directors. It adds such meaning to my life." Judd encouraged others to get involved, "…by visiting the website at PSI.org and watching the documentary which highlights some of our work. Its important (for others) to get in touch with their core values, find their passion and leverage that in advocacy work."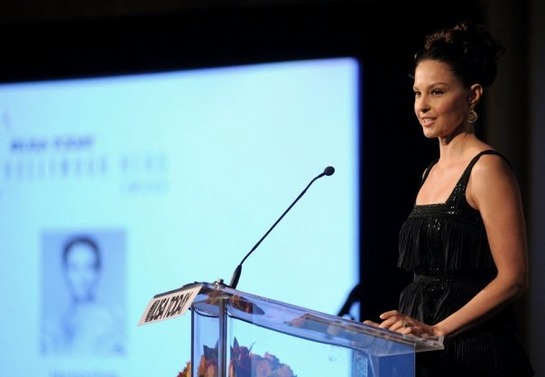 A teary Judd humbly accepted her award and added "I accept this on behalf of PSI … and maybe a little bit for myself."