Two sisters with a rare neurological disorder are preparing to travel to London for a night with the stars, after being invited to attend the 2010 Caudwell Children Butterfly Ball.
Zabiha (16) and Maliha (12) Yasin from Whalley Range will be joining the 1000 guests at the star-studded fundraising event in Battersea on May 20.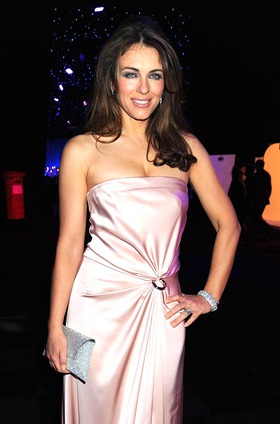 Guests at the annual ball will include charity ambassadors, Elizabeth Hurley, Joan Collins and Rachel Stevens as well as a host of other famous faces including Mikey Graham from Boyzone, Dame Shirley Bassey, Alan Hansen and Gino D'Acampo.
The headline entertainment on the evening will be an exclusive performance by the World's best selling males solo artist, Sir Elton John.
The youngsters both suffer from the rare brain condition, Progressive Leucodystrophy, which causes gradually deteriorating muscle tone, mobility, vision and communication. They both require 24 hour care and help in many aspects of daily life and attend the Francis House Children's Hospice in Didsbury.
Asma Yasin, Zabiha and Maliha's Mum, said: "Last year we were lucky enough to join the charity on the Destination Dreams trip to Florida, which was just wonderful, and now to be invited to such a glamorous event is a dream come true for the girls."
The annual event has become one of the highest profile fundraising events in the UK social calendar and last year came runner up in 'Fundraising Event of the Year' category of the Third Sector Awards.
Charity CEO, Trudi Beswick, said: "One of the highlights of the Butterfly Ball is to see the smiling faces of the children as they get to meet a host of our celebrity supporters. Of course, the main reason we are all there is to raise money to help other sick or disabled children. Last year we raised £1.7million on the night, so we have a huge target to beat but we are confident of achieving it."
Caudwell Children is a national charity which provides life-changing donations of equipment, treatment, therapy and its Destination Dreams holiday for families facing the trauma of their child's terminal illness.
Founder by entrepreneur and philanthropist, John Caudwell, in 2000; the Charity is unique in that Mr Caudwell personally funds all of the administration and management costs, allowing every penny of money donated to go directly to the children.
Mrs Yasin continued: "We get a lot of help from charities like Caudwell Children and Francis House Hospice in Didsbury, without them it would be almost impossible to care for our daughters. Surprises like the trip to Florida and this invitation to London give us a break from the routine of doctors' appointments; it gives us something to look forward to."
For more information about the Butterfly Ball or the work of Caudwell Children visit www.caudwellchildren.com or call 0845 300 1348.