Dame Judi Dench and Dame Shirley Bassey are the latest A-Listers to donate to Alder Hey Imagine Appeal's Clothes Throw event being held in The Racquet Club in Liverpool in October.
Dame Judi Dench has donated the actual suit that she wore as character M when she starred alongside Daniel Craig in the James Bond film Casino Royale – the grey Armani suit actually comes on the hanger used on set.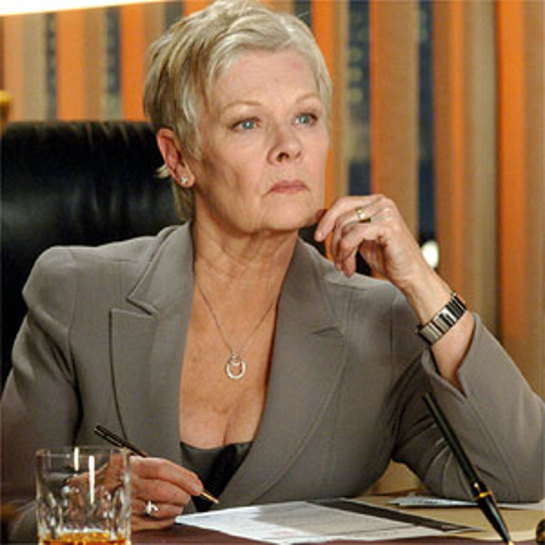 "I am delighted to be able to donate this suit that I wore as M in "Casino Royale" to the Imagine Appeal for their Clothes Throw event," said Dame Judi. "I do hope that everyone will have a wonderful time, and a lot of fun bidding on lots of lovely clothes in support of the vital work of the Imagine Appeal. I wish them every success in their efforts to provide the best care for the children in Alder Hey Hospital."
Dame Shirley Bassey has given the Imagine Appeal a pair of her shoes to auction and has signed the bottom of them. Dame Shirley's lot will be auctioned online in the run up to the event as places at the lunch are strictly limited.
Dame Judi and Dame Shirley join a multitude of international stars who have already donated to the Clothes Throw including Dannii Minogue, Sienna Miller, Twiggy and Paloma Faith.
Organisers are also appealing for donations of previously owned designer wear from members of the public. A pop-up shop will be open to everyone after lunch and items are being sought to stock this. One hundred percent of the sales of these items will be going to Alder Hey Imagine Appeal.
The Racquet Club owner Helen Ainscough who came up with the event concept last year following her daughter's successful treatment of Meningitis at Alder Hey, added, "I've cleared out for the basement in The Racquet Club all set up for the donations from the public! We've had some fabulous bits and pieces donated from designers but we really want to see ladies coming in with pieces from their wardrobe to make this a real success for Alder Hey. Understandably it's really close to my heart after them taking care of my little girl so well."
Alder Hey, Europe's busiest children's hospital, provides family-focused care for around 250,000 young patients every year and is responsible for the health of more children than any other hospital in the UK. Alder Hey Imagine Appeal was launched in October 2005 with the support of Yoko Ono, who is Honorary Patron of the charity. It aims to support the pioneering work of the hospital by funding research, improving the environment and providing facilities for patients and their families and buying the very latest medical equipment.
Your designer donations can be dropped off at The Racquet Club on Chapel Street, the Imagine office in Alder Hey or Kirsty Doyle's shop in Liverpool One.
For tickets to attend the exclusive Clothes Throw lunch on Friday 8th October please contact Imagine Appeal on 0151 252 5716.