By Tim Saunders on
Last week, LookToTheStars.org suggested those looking for the perfect Christmas gift bid on Bruce Springsteen's Amnesty International guitar. Now we have some other great celebrity charity gift ideas.
A host of other artists have also signed guitars designed by Fender to commemorate the 60th anniversary of the Declaration of Human Rights in 2008. Among the stars who have added their signatures to the instruments are U2's The Edge, Peter Gabriel, David Bowie and The Cure.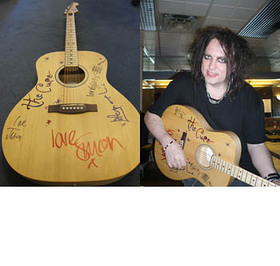 The auction runs until December 15 at CharityFolks.com.