By Tim Saunders on
A host of stars have helped a 12-year-old British girl create a charity cookbook for the Great Ormond Street Hospital.
Nigella Lawson, Antony Worrall Thompson, Pixie Lott, Fearne Cotton, Melanie C, Sophie Dahl, Patsy Kensit, Amanda Holden and Richard E. Grant are some of the stars who replied to Georgie Sussman's plea for cupcake recipes for the new book. Georgie aims to raise £20,000 for the hospital, inspired by a young friend who was treated there.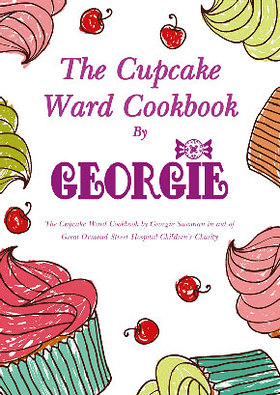 "It started with my mum and dad's close friends and then we wrote to celebrities' agents, and they got the recipes from the celebrities," says Georgie. "I didn't think any of them would reply so I was really surprised when they did."
"Well done Georgie, such a lovely and caring idea to raise funds for the Cupcake' Ward at Great Ormond Street and for your friend Lucy," said Pixie Lott.
Georgie's young friend is being treated for a brain tumor at the hospital, and Georgie knows exactly what she wants the money to be used for: "They're building a ward at Great Ormond Street for people with this tumor. They have money for the children but not for the beds for the mums to stay in overnight."
The book costs £10 and can be bought online at www.bunnyandboo.net and www.splatcooking.net.