By Misty Schwartz on
On February 25 & 26, ALIVE! Expo Green Pavilion & Mix Media Luxury Lounge with Project Green returned to the London Hotel in Los Angeles for their popular Oscar week extravaganza.
Owners Kim Shimmel and Patrycja Siewert-Towns hosted a successful weekend of eco- education & pampering with luxurious yet earth friendly products. Attending celebrity guests included Robin Wright, who stopped by to enjoy raw food chef Jason Wrobel's Oscar worthy vegan snacks. Beautiful Dr. Yamma Brown (daughter of the late James Brown) grooved to Kemol -DJ Green's cool music pics and live performances produced by Koffeehouse. A graceful Tippi Hedren stopped in to lend support for our Project Green initiative and visit her friend Maggie Jones "Slimmer Silhouette." Composer Alan Menken got "Tangled " up in the enormous Eco-Luxe Gift Bag!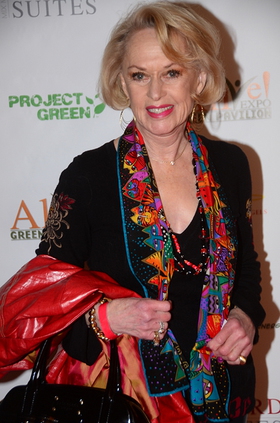 Tippi Hendren
Other Alive! Expo Green Pavilion & Project Green VIP hospitality recipients included: Céline Dion, Paula Abdul, Natalie Portman, Vanessa Branch, Quinton Aaron, Shaunie O'Neal, Sean Kanan, Adrienne Frantz, Scott Bailey, Kate Linder, David Fralick, Shar Jackson, Tony Dovolani, Chelsie Hightower, Scott L. Schwartz, Alana Curry, Alice Amter, Brett Smiley, Drew Waters, Floria Armond, Kwesi Boakye, Lady Desmond, Lady Lila, Stefanie von Pfetten, May Wang, Nicholas Guest, Roger Lim, Scotty Noyd, Steve Saxton, Tony Denison and many more.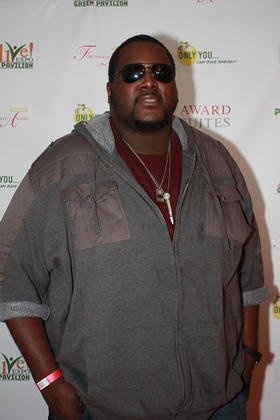 Quiton Aaron
The exclusive media partner for the event was Organic Spa Magazine featuring a luxurious Eco-Luxe Celebrity gift bag filled with natural and organic spa goodies from Babor (HSR Platinum Cream), Kneipp (Pure Bliss Bath), Collagen M.D. (Advanced Connective Tissue Formula, Dietary Supplement Tissue Anti-Aging Formula Enhanced with Hyaluronic Acid and Vitamins Pharmaceutical Hydrolyzed Collagen, To Go Brands, Inc. (Go Greens SuperFruits & Veggies!), SpaRitual, LacquerJonano (Peace Silk Linen Scarf), Elemis (Elemis Wild Lavender Hand and Body Wash), Aubrey Organics (Organic Lip Balm).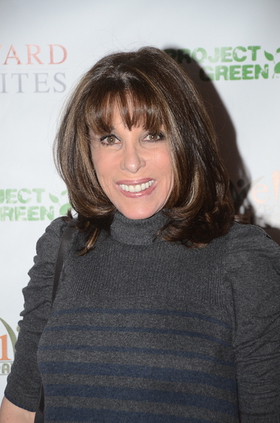 Kate Linder
For more information, please visit www.aliveexpogreenpavilion.com.