Paris Hilton has confirmed that she will join her sister and mother at a special charity event tomorrow night where the trio will be awarded for their charity work.
The Starlight Children's Foundation will present Paris, Kathy and Nicky Hilton with the 2011 Heart of Gold Award at the A Stellar Night event at Century Plaza Hyatt Hotel in Los Angeles.
Starlight's Heart of Gold Award is presented to individuals who have a deep commitment to children and generous hearts. As a charity close to their own hearts, Kathy, Nicky and Paris Hilton regularly commit their time, energy and resources to support Starlight's programs and brighten the lives of the seriously ill children and families it serves.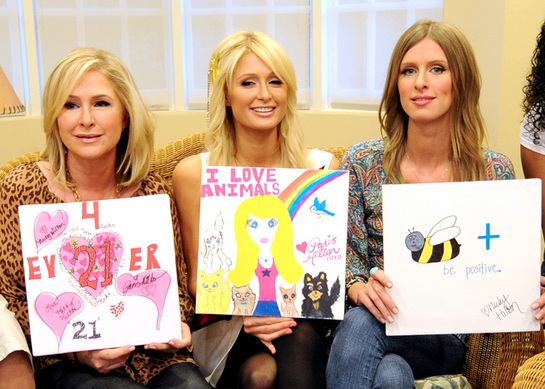 The gala will also be attended by Bailee Madison, Corbin Bleu, Austin Anderson and more than other 30 celebrity guests and promises to be a night of fun, as the world of celebrity charity comes together to honor industry leaders and humanitarians whose hope and compassion have helped combat the pain, fear and isolation experienced by seriously ill children and their families.