By Tim Saunders on
Danny Glover was in Cuba with UNICEF last week to attend the opening session of a workshop on "Cuba and the Afro-Descendant Peoples of the Americas."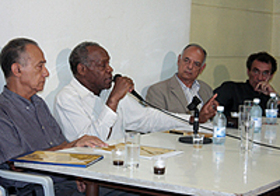 Glover visited several programs which help young people in the country preserve their African roots, such as the National Folklore Ensemble.
"As a Goodwill Ambassador, I must say that I feel proud that UNICEF supports this type of initiative," he said when visiting the National Folklore Ensemble's dance and music program. "We cannot talk about the transformations that are taking place in Latin America without regard for the African influence."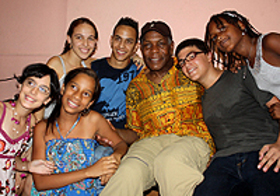 Around 70% of the population in the Caribbean is of African Descent.
"We in the United Nations are convinced that diversity is wealth; it is culture and development," said Bárbara Pesce-Monteiro, UN Resident Coordinator in Cuba. "We are also aware that a single year is not enough to resolve injustices and strengthen the commitment to this issue of Afro-descendants – an idea whose origin goes back to the principles enshrined in the UN Charter and the Universal Declaration of Human Rights."
Photos: Arsenio Garcia/UNICEF
Source: UNICEF