Exercise guru Jillian Michaels led a massive protest outside the Staples Center in Los Angeles today to demand that Ringling Bros. circus abides by Los Angeles laws forbidding sick animals from working and that the circus free the elephants from their dismal lives in chains and boxcars.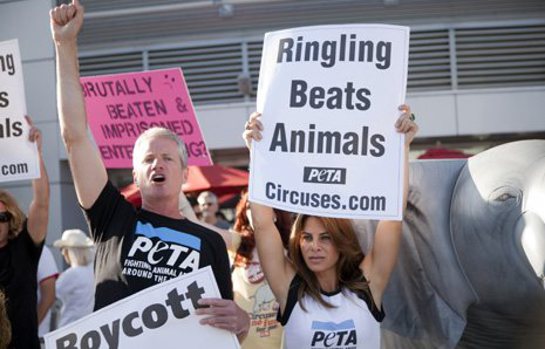 Joined by stars such as Twilight's Christian Serratos and The Secret Life of the American Teenager's Renee Olstead – with the Twitter support of Sophia Bush, Kellan Lutz, Alicia Witt and Sasha Grey – Jillian led hundreds of protestors outside Ringling's new show, Fully Charged.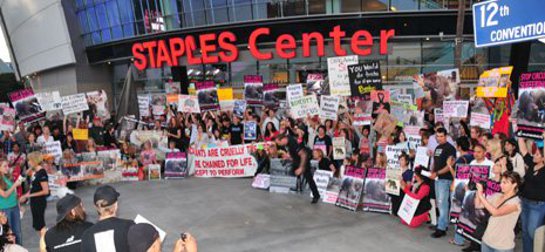 "These animals should be allowed to live as nature intended—free from beatings, chains, and screaming crowds," says Michaels, who recently visited Africa to see elephants in their natural habitat. "Their enslavement by the circus means they spend their lives in chains and stuffy train cars with no freedom to roam, and they suffer painful, fatal ailments that come from such a stressful existence."
Because they get almost no exercise, PETA says numerous elephants used by Ringling Bros. suffer crippling arthritis — a leading cause of euthanasia for captive elephants.
To read more about the protest, click here.
Source: PETA