Last week's amfAR Inspiration Gala in LA – "A Celebration of Men's Style" – welcomed some of the biggest stars and honored the late Dame Elizabeth Taylor, who helped created amfAR in 1985.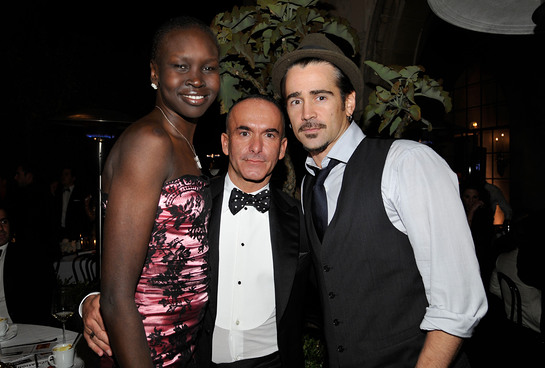 Alek Wek, Reca Group's Paolo Diacci and Colin Farrell
Sandra Bullock, Sean Penn, Colin Farrell, Rose McGowan, Selma Blair, Sinead O'Connor and Deborah Harry were only a few of the stars that were on hand to support the cause.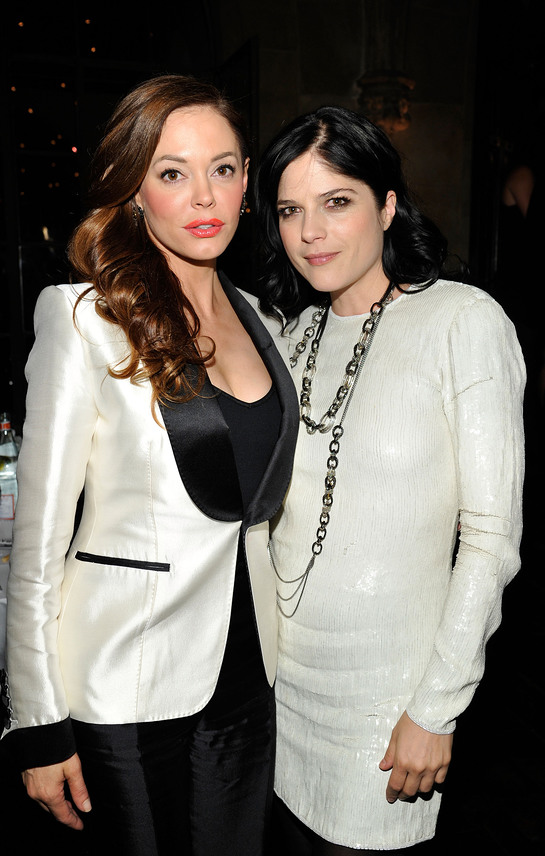 Rose McGowan, Selma Blair
Sandra Bullock – during her tribute to Taylor – said: "Earlier this year, the world lost a radiant woman of courage and compassion. She lives on in every person she touched. She never thought twice to put her arm around someone who was suffering, and that is the gift we have a human beings, the ability to reach out and touch another human being. Tonight we can honor this extraordinary woman and finish what she started."
To entertain amfAR guests, a "rock" Debbie Harry and a "sentimental" Sinead O'Connor gave two magnificent and memorable performances.
Among the unique pieces that went under the hammer during the live auction were Andy Warhol's iconic "Peaches" print, Robert Mapplethorpe's portrait of Deborah Harry and Damien Hirst Beautiful Spinning "Bottle Painting".
Once more the Reca Group, the Italian leader of branding accessories, was there to sustain amfAR and its humanitarian work. The company's president, Mr. Paolo Diacci, said he was honored to support the cause, especially on amfAR's 25th anniversary.