On Saturday, Lance Bass hosted CB2's annual PRIDE Kick-off party at their West Hollywood store with The Trevor Project.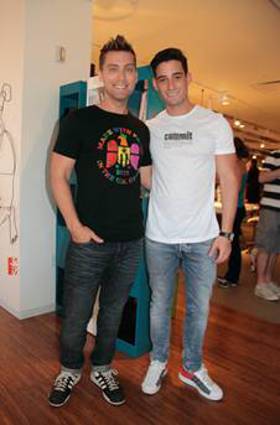 Lance, a huge fan of CB2, attended with his boyfriend Michael Turchin, and both were very excited to be a part of the event and heighten awareness for The Trevor Project. Lance went home with 2 of the "Accept and Be" posters which were exclusively created for CB2 by designer Mathew Lew. No two posters are the same, and all proceeds directly benefit The Trevor Project in the US, and LGBT Youth Line in Canada.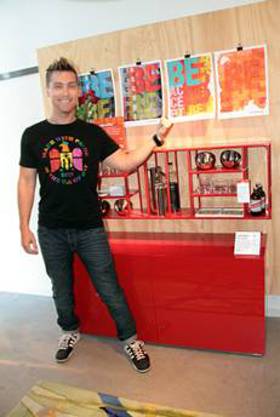 To get your poster and help The Trevor Project continue its work in crisis intervention and suicide prevention of gay and questioning teens, visit cb2.com.