Freddie For A Day and Rovio Entertainment are proud to announce a unique and innovative partnership that sees the most iconic Rock'n'Roll frontman of all time, Freddie Mercury, become an honorary member of the Angry Birds family.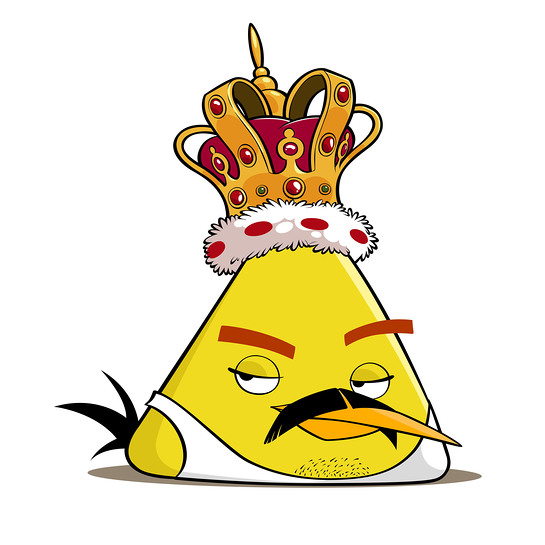 To start the week in which Freddie's memory is celebrated with Freddie For A Day on his birthday, September 5, this coming Monday, September 3 the creators of Angry Birds are releasing an all-new animation of Freddie the Angry Bird riding his bicycle to the famous Queen track "Bicycle Race."
Monday also saw a special Freddie For A Day fundraising evening hosted by Queen members Brian May and Roger Taylor at which, for the second year, friends and celebs gathered in London at the Savoy in Freddie's honor, to remember him and raise funds for the Mercury Phoenix Trust – Fighting Aids Worldwide.
To raise additional awareness for the Mercury Phoenix Trust, Angry Birds in partnership with Bravado will be releasing a limited-edition Freddie Mercury Angry Bird T-shirt which will be made available from the Angry Birds and Bravado webstores. A portion of the proceeds will be donated to the Mercury Phoenix Trust. T-shirt numbers are limited so don't miss your chance to be part of Freddie Mercury history.
On the partnership Rovio CMO Peter Vesterbacka said, "Freddie for a Day is such a great way to honor Freddie's fun and flamboyant spirit while delivering an important message, and we're delighted to be supporting them in our own Angry Birds style. Queen's music has endured for a reason, because its creativity and contagious fun appeals to fans of all ages, and we're happy to help keep Freddie's memory and music alive for new generations of fans."
Now into its third year, Freddie For A Day, the worldwide marker of the life and legend of the late, great Freddie Mercury timed around his birth date, is gearing up to once again turn us into a Globe of moustaches for a day while raising funds to combat AIDS which claimed Freddie in 1991. Globally Freddie For A Day is celebrated on September 5th, the late great Freddie's birthday.
The partnership between Freddie For A Day and Rovio Entertainment is the latest in a series of ventures that have been set up globally by the Freddie For A Day team. 2011 saw Google create the Freddie Mercury Google Doodle whilst a large number of celebrities and brands have all lent their support to celebrating the life of Freddie.
It doesn't take being famous to be a part in Freddie For A Day. All you need to decide is whether you are bold enough to go for a full sparkly body leotard, head-to-toe PVC biker leathers, or simply to stick with aviator sunglasses and of course…. that 'stache! Comic Relief has the red nose, Freddie For A Day has the famous bristles.
Source: PR Newswire