By Misty Schwartz on
On September 7, 2012 Actor/Producer/Director Scott L. Schwartz will return to Chicago, IL to show his support for Alicia's House Food Pantry for a week of fundraising events and appearances.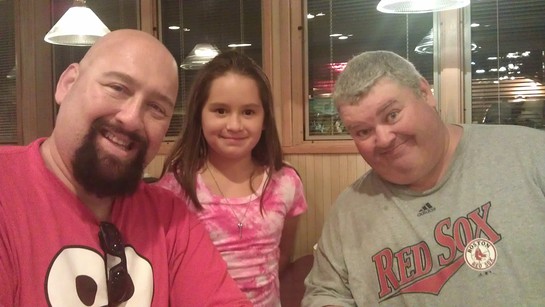 Last year, Scott helped Alicia's House Food Pantry raise over $50,000. While Scott is in town he plans to visit the children at Children's Memorial Hospital and Lutheran General Hospital again. Scott is a essential part of the fundraising for Alicia's House Food Pantry along with former Chicago Cubs pitcher Milt Pappas, and former Chicago Cubs catcher Randy Hundley. They will start the week of fundraising with "Tip A Star" (celebrities serving for tips) at Aurelio's Pizza (1372 Main St., Crete, IL 60417) on Saturday September 8th from 5pm-8pm, a return visit to Manteno Veterans Home on the 12th and The Egg & I on the 13th.
The most popular event on the agenda is the Celebrity Golf Outing on Saturday September 15th at Lincolnshire Country Club (390 East Richton Rd., Crete, IL), followed by dinner with the stars and the very popular silent auction.
Scott L. Schwartz is widely known as the "Ultimate Bad Guy" from his acting career including: Ocean's 11, 12 & 13, Starsky & Hutch, Spiderman, Fun With Dick And Jane, Buffy The Vampire Slayer, The Mentalist, Castle, among other feature films and TV shows. What most fans don't know is that Scott is really "The Ultimate Nice Guy" and has been visiting children's hospitals worldwide for the past 14 years after losing his sister to lung cancer in 1998. He realizes the value and impact of making a lasting impression on children with cancer and how important it is to make each child feel special. Scott enjoys visiting pediatric hospitals and bringing what joy he can into the lives of every child he visits. They are always smiling during his visits and usually begging him to return soon.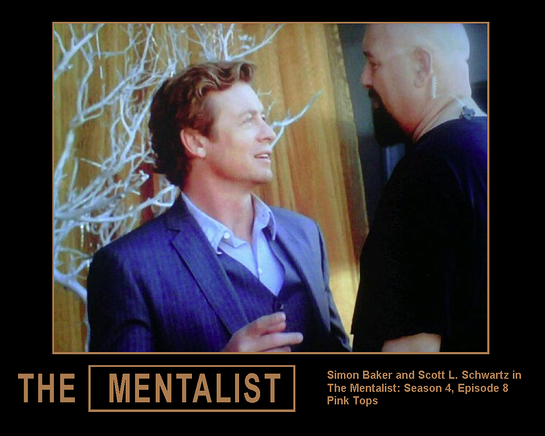 This year we're proud to announce Scott was the recipient of the CHOC Glass Slipper Guild Award (a prestigious award that others like David Beckham, Gwen Stefani among others have received).
The Scott L. Schwartz Children's Foundation is making a difference in the lives of each child in need by continuing to visit hospitals worldwide, helping Alicia's House Food Pantry, Children's Hospital of Orange County (CHOC), Toys For Tots Foundation, and various Children's Hospitals worldwide.
Last September (2011) Alicia's House Food Pantry closed out their week of celebrity charity events with donations totaling over fifty thousand dollars to help feed the needy. The week of fundraising started out with Scott L. Schwartz returning to WGN for an interview, making a first time appearance on NBC's "The Talk" and visiting the South Chicago Heights Fire Department in Steger, IL. Later in the week Milt Pappas (Legendary All Star Chicago Cubs Pitcher) joined Kevin "The Butcher" Hughes and Scott L. Schwartz at Rasberry's Pancake House for "Tip A Star" and Aurelio's Pizza.
The week of charity events ended at Lincolnshire Country Club for a day of golfing with the stars, dinner and silent auction. Some of the silent auction items included: Michael Jordan autographed picture, Mickey Mantle autographed baseball, Derek Jeter autographed picture, Michelle Monroe handbag, Other celebrity supporters included: Yoko Ono, The Chicago Cubs, White Sox, Bulls, Blackhawks and Bears. Top sponsors included: Goldie's Auto Body (Mechanical & Towing) in Beecher, Aurelio's Pizza (Crete), Desiderio Landscaping, Enterprise, Quality Inn (Bradley), Country Financial (Steger), Thrivent Financial for Lutheran and Winpak Portion Packaging.
Thanks to their supporters, in 2011 Alicia's House fed 4728 families, 17,616 people, and distributed 194,450 pounds of food. This year with our economy the way it is, they have seen an increase of over 28% in the amount of individuals they are helping. Alicia's House is totally supported by donations from individuals, businesses, and our various fundraisers. All of the money raised goes directly to feed the hungry and run the pantry; no one at Alicia's House is paid.