As Tony Hawk's 10th Annual Stand Up For Skateparks Benefit approaches, tickets are selling fast!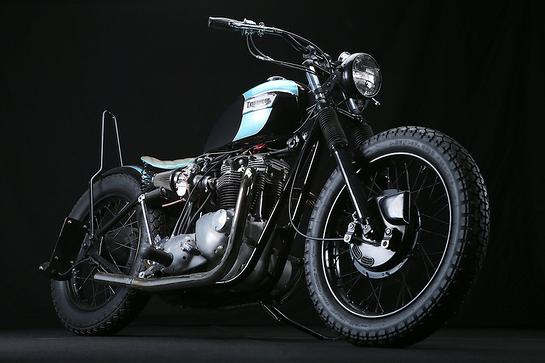 Stand Up for Skateparks is celebrating a decade of raising funds that benefit youth in underprivileged communities, and the event has sold out every year. This year is set to sell out once again, but a few tickets are still available.
Tony Hawk's Stand Up For Skateparks Benefit is presented by SLS Hotel & Casino Las Vegas and will be held on Saturday, October 5, 2013 at Green Acres Estate in Beverly Hills.
Guests will enjoy ramp-side access for the Vert Demo with Tony and other skateboarding and BMX icons as they ride Tony's personal ramp. Confirmed athletes include Tony Hawk, Lizzie Armanto, Mitchie Brusco, Andy Macdonald, Tom Schaar, Elliot Sloan, Kevin Staab, and Coco Zurita. After the Vert Demo, there will be a special live performance by Grammy nominee Modest Mouse at the intimate venue.
The family-friendly event also includes activities for all ages, exceptional food and drinks, as well as live and silent auctions for one-of-a-kind items and experiences. This year, the Stand Up For Skateparks auction will feature two unique high-performance luxury vehicles, along with a wide variety of other unique items and experiences. The 1972 Triumph Bonneville is more than a motorcycle, blending sparkling blue-metal flake paint, black trim, and just enough patina to show its authenticity. This hand-built bike can never be duplicated.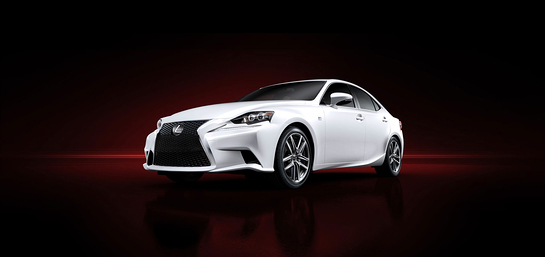 Also, for auction is a transformed 2014 custom Lexus IS 250 F SPORT, customized in a collaboration between Tony Hawk, Lexus and DUB Magazine. DUB Magazine's world-class customization team added matte black accents, tinted rear tail lights, tinted windows, Borla exhaust, lowering springs, 20" Dropstars Wheels, 20" Nitto Tires, a complete Pioneer Sound System, a 10-inch subwoofer in custom truck box, plus many more jaw-dropping features.
Los Angeles Lakers fans will not want to miss this one-of-a kind opportunity: Experience a Lakers game like no other with NBA Hall of Famer Bill Walton. This is your chance to see the World Champion Lakers in all their glory with one of basketball's top commentators, a multiple NBA All Star and MVP, a man tutored by legendary UCLA Coach John Wooden, mentored by Jerry Garcia, The Grateful Dead, Bob Dylan, and Neil Young, and a dedicated humanitarian. The package for four covers everything—Bill and Lori will pick you up and drop you back off—and includes dinner at the exclusive Staples Center restaurant. Watch the pre-game shoot-around/practice and the Lakers Girls preparation; meet the players, coaches and whomever else is there. The package also includes private luxury suite access and great up-close premium arena seats—all with Bill at your side. In addition, Bill has personally donated an amazing framed collector's piece.
Proxy bids are being accepted for Stand Up For Skateparks auction items, including the Triumph motorcycle and 2014 Lexus IS 250 F SPORT. View many of the amazing auction items at www.standupforskateparks.org. To make a proxy bid, contact Lily Schwimmer at (760) 477-2479 or lily@tonyhawkfoundation.org.
"It's been 10 years, and our event keeps getting bigger and better!" said Tony Hawk. "This year we have a stellar lineup of skaters and a performance by one of my favorite bands, along with incredible auction items. I can't wait."
This year's event will be Co-Chaired by Tony Hawk and renowned actor, director, and producer Jon Favreau. Benefit Committee members include Ron Burkle, Chantal and Stephen J. Cloobeck, Patrick Dempsey, Fred Durst, Leeza Gibbons, Bobby Kotick, Jason Lee, Tommy Lee, Chuck Liddell, Howie Mandel, Rodney Mullen, Sam Nazarian, Lyn-Z and Travis Pastrana, Christian Slater, Steve Van Doren, Mark Wahlberg, Lori and Bill Walton, Shaun White, and DJ-Z-Trip.
Tony Hawk's Stand Up For Skateparks is made possible through the generosity and support of SLS Hotel & Casino Las Vegas, Kohl's, Starkey Hearing Foundation, Activision, Bravo Sports, Dynacraft, HEXbug, Lexus, Nixon, olloclip, SIGG, Sweetwater, The Yucaipa Companies, and RIDE Channel.
Individual tickets and ticket packages are still available for the 10th-Annual Tony Hawk's Stand Up For Skateparks Presented by SLS Hotel & Casino Las Vegas. To purchase tickets, please contact Lily Schwimmer at (760) 477-2479, or to purchase online here.