Are you always on the lookout for the hottest designer denim? Kellogg's Special K brand is giving you the chance to own the ultimate in denim fashion—a pair of autographed, celebrity jeans.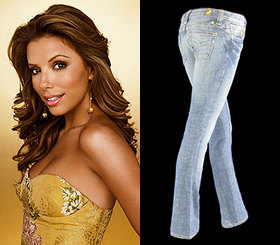 Splurge for the perfect pair of jeans, and not only will you look good but you will feel good as well, because all the proceeds will benefit United Way. Special K has recruited some of today's hottest, most stylish celebrities to auction a pair of their personal favorite jeans, including Marcia Cross, Eva Longoria Parker, Courtney Cox-Arquette, Trista Sutter, Stacy Kiebler, Kimora Lee Simmons, Kathy Griffin. Virginia Madsen, Gabrielle Anwar, Diane Neal, Samantha Harris and Jennie Garth.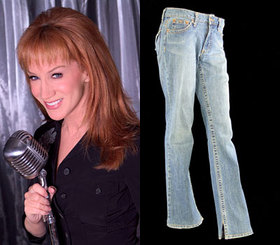 Each winner will receive a letter of authenticity signed by the celebrity. The auction ends September 12th, so go to www.ebay.com/SpecialK to get involved now!
Kellogg's Special K brand is hosting this auction in conjunction with its Special K "Drop a Jeans Size Challenge", which has been and continues to be an inspiration to women to lead a healthy, active lifestyle and to look good while doing it! Looking fabulous for a cause has never been so fun and so rewarding, because 100% of proceeds from this auction will benefit United Way.
United Way is a global network of nearly 1,300 local organizations whose mission is to advance the common good, creating opportunities for a better life for all. For more information visit www.liveunited.org.