The British Academy of Film and Television Arts Los Angeles (BAFTA Los Angeles) celebrated the 2016 Awards Season with their annual Tea Party on Saturday, January 9, 2016.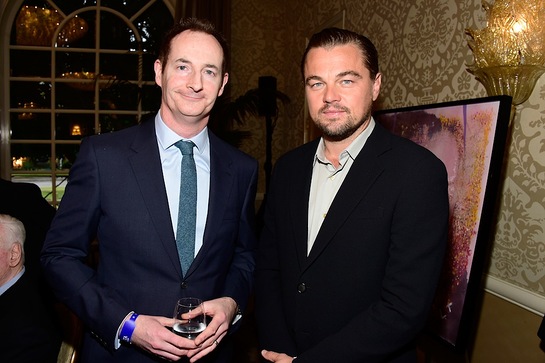 The BAFTA Los Angeles Tea Party is one of the most prestigious events in the annual awards calendar, celebrating excellence in the craft, and wishing the best of luck to all nominees for the awards season ahead.
Awards Season Nominees along with leading executives, celebrities and BAFTA members enjoyed traditionally British tea and scones, and cocktails in the uniquely relaxed surroundings of a British Tea Party.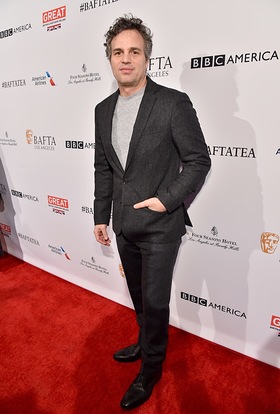 As well as honoring the year's nominees and winners, the Tea Party also raised awareness of BAFTA Los Angeles' wider work including its award-winning Community Outreach and Philanthropic programs that operate year-round, including the Heritage Archive and Inner City Cinema programs.
Among the stars who attended were Lenny Abrahamson (Room), Adewale Akinnuoye-Agbaje, Sean Baker (Tangerine), Caitriona Balfe (Outlander), Lawrence Bender (Flesh and Bone), Cate Blanchett (Carol), Simon Blackwell (Veep), Rachel Bloom (Crazy Ex-Girlfriend), Sean Bean, Saffron Burrows (Mozart in the Jungle), Sir Colin Callender (Wolf Hall), Emilia Clarke (Game of Thrones), Priyanka Chopra(Quantico), Dominic Cooper, Chris Corbould (Star Wars: The Force Awakens), Hank Corwin (The Big Short), John Crowley (Brooklyn), R. J. Cutler (Listen to Me Marlon), Maril Davis (Outlander), Leonardo DiCaprio (The Revenant), Pete Docter (Inside Out), Jay Duplass(Transparent), Finola Dwyer(Brooklyn), Nathalie Emmanuel (Game of Thrones), Peter Fonda, Joanne Froggatt (Downton Abbey), Diana Gabaldon(Outlander), Dede Gardner (The Big Short), Colin Gibson (Mad Max: Fury Road), Topher Grace, David Gross (Room), Sarah Hay (Flesh and Bone), Todd Haynes (Carol), Dennis Haysbert (Undercover), Sam Heughan (Outlander), Tom Hooper (The Danish Girl), Armando Iannucci (Veep), Andrew Jackson (Mad Max: Fury Road), Raza Jaffrey (Code Black), Asif Kapadia (Amy), Lola Kirke (Mozart in the Jungle), Brie Larson (Room), Rooney Mara (Carol), Damian Martin (Mad Max: Fury Road), Tom McCarthy (Spotlight), Adam McKay (The Big Short), Chris Meledandri (Despicable Me 2), Ben Mendelsohn (Bloodline, Mississippi Grind), Christina Milian, Dominic Monaghan, Ronald D. Moore (Outlander), Gail Mutrux (The Danish Girl), Phyllis Nagy (Carol), Lesley Nicol (Downton Abbey), James Norton (Grantchester), Dan Oliver (Mad Max: Fury Road), Lady Clara Elizabeth Paget (Black Sails), Will Poulter, Bel Powley (Diary of A Teenage Girl), Sarah Rafferty, Stevan Riley (Listen to Me Marlon), Ben Robson (Vikings), Saoirse Ronan (Brooklyn), Mark Ruffalo (Spotlight), Neal Scanlan (Star Wars: The Force Awakens), Jane Seymour, Michael Shannon (99 Homes), Josh Singer (Spotlight), Aaron Sorkin (Steve Jobs), Patrick Stewart (Blunt Talk), Danny Strong (Empire), Fuchsia Kate Sumner, Jeffrey Tambor (Transparent), Colin Trevorrow (Jurassic World), Lotte Verbeek (Outlander), Alicia Vikander (The Danish Girl), Christoph Waltz (Spectre), Diane Warren, Ed Westwick, Tom Wood (Mad Max: Fury Road), and more.
The Tea Party was sponsored by BBC America and the GREAT Campaign. Other event sponsors included American Airlines, Four Season Hotel Los Angeles at Beverly Hill, Heineken, and UTA.
BAFTA's award season kicked off with the Jaguar Land Rover British Academy Britannia Awards on October 30, 2015 in Los Angeles, and will conclude with the EE British Academy Film Awards in London on February 14, 2016.