In a new animated PSA, launched today by Save the Children and 20th Century Fox, the beloved Ice Age: Collision Course herd shows how ICE contact cards can keep families together.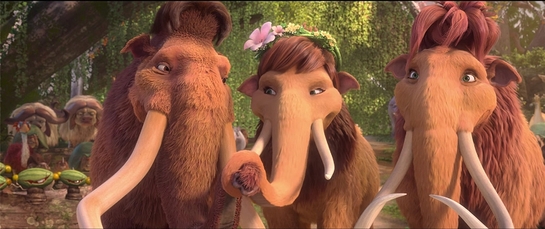 The PSA encourages parents to create ICE (In Case of Emergency) cards for their children, so families can quickly reunite after a disaster. Easy to fill out at SavetheChildren.org/ICE, families can print ICE cards at home and put one copy in their child's bag and keep another copy for themselves. The cards include contact and identification information that can be critical during emergencies, and for a limited time, families can select a custom ICE card featuring Scrat and his elusive acorn from the new animated film Ice Age: Collision Course, in theaters everywhere July 22.
Each day, 69 million U.S. children are separated from their parents while they're at school or child care, but many families are ill-prepared to reunite quickly. A recent poll by the National Center for Disaster Preparedness, Columbia University, showed that 41 percent of American families don't know where their child would be evacuated to in case of emergency.
"It can be very scary for a child and parent to be separated if there's a flood, a tornado or any kind of emergency. But families can take a simple step now – by creating an In-Case-of-Emergency, or ICE, contact card – and get better prepared to quickly reunite," said Bill Corwin, Save the Children's vice president of U.S. Programs. "Save the Children is excited to team up with 20th Century Fox, Scrat and the entire Ice Age herd to help keep children safe in times of crisis."
"Our Ice Age: Collision Course herd is the perfect gang to help show kids how to stay safe under any condition," said Zachary Eller, Senior Vice President, Marketing Partnerships, 20th Century Fox. "We're proud to partner with Save the Children on such a worthy cause."
In Ice Age: Collision Course, Scrat's epic pursuit of the elusive acorn catapults him into the universe where he accidentally sets off a series of cosmic events that transform and threaten the Ice Age World. To save themselves, Sid, Manny, Diego, and the rest of the herd must leave their home and embark on a quest full of comedy and adventure, traveling to exotic new lands and encountering a host of colorful new characters. The film stars Ray Romano, John Leguizamo, Denis Leary, Seann William Scott, Josh Peck, Simon Pegg, Keke Palmer, Jennifer Lopez, Queen Latifah, Adam Devine, Jesse Tyler Ferguson, Max Greenfield, Jessie J, Nick Offerman, Wanda Sykes, Stephanie Beatriz, Michael Strahan, Melissa Rauch, and Neil deGrasse Tyson.
Making an ICE card at SavetheChildren.org/ICE is one of three important "prep steps" Save the Children recommends families take to protect children during emergencies. Learn more at SavetheChildren.org/GetReady.