By Edward Martin on
On May 5th at Leadercast, the largest leadership event and community in the world, people put on Red Noses and helped launch a new Good Exchange.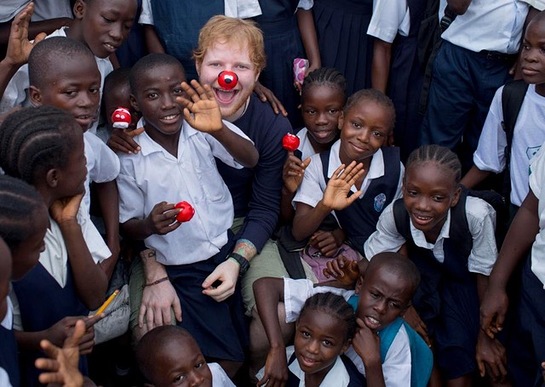 What is a "Good Exchange," you ask? A Good Exchange happens every time someone trades a simple digital action to unlock funding for a cause they care about.
Now, you may have seen one of these Red Noses at your local Walgreens, or worn by some of your favorite celebrities – from Bill Gates to Warren Buffett, Julia Roberts, Ed Sheeran and even Bear Grylls!
Not only do these celebs want to rock the latest trends, but they also support the fact that every Red Nose sold helps generate funding for Comic Relief, a foundation that started a new way to support children living in poverty – by getting "seriously silly!"
It is no surprise that Walgreens, whose purpose is "to champion everyones right to be happy and healthy," took a leading role around Red Nose Day in the US. In fact, Walgreens is the only place in the USA that you can pick up a Red Nose and unlock funding for incredible causes focused on lifting kids out of poverty.
Even Unilever jumped in to provide a donation of Red Noses for over 7,000 Leadercast attendees! Talk about brands that are powered by purpose! The CEO of Unilever, Paul Polman, is one of the leading champions on business being a force for positive social good in the world.
But if Red Noses are indeed the "new black," how does one get involved in this incredible new look that works with every outfit and hair style?
Drop by your local Walgreens and buy your $1 Red Nose and wear it proudly! Then, take a picture, and go to goodx.com to upload to your favorite social channel with #RedNose #GoodX.
Together, we can help Walgreens reach its goal of a $25M donation, by reaching 25 million people with our #RedNose pics!
The more awareness we can spread, the more money we can send to Comic Relief, which provides for children and families in need.
Make a fashion statement and let it go global – all for $1! That is one wardrobe choice you will never regret!