By Tim Saunders on
Actress Jennifer Aniston has once again joined the fight against childhood cancer by raising awareness of the St. Jude Children's Research Hospital's 5th annual Thanks and Giving campaign.
The actress has filmed a television PSA with a six year old brain tumor sufferer from the hospital named Elle.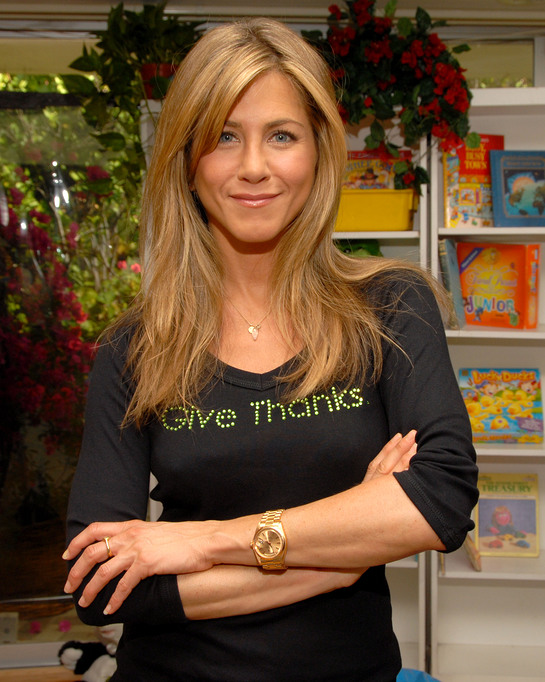 "To help that brain tumor go away, Elle's mother turned to St Judes, where our discoveries have doubled Elle's chance of survival," said Aniston in the short film. "The work of St Judes helps save the lives of children across America. We've changed how the world treats brain tumors, sickle cell, and leukaemia."
Other stars to film PSA's for the fundraising campaign include Robin Williams, Jason Taylor, Antonio Banderas, and Marlo Thomas. Keith Urban and Brad Paisley have both recorded radio PSA's.
To join the campaign, you can purchase one of the range of clothes available at the Thanks and Giving website. There are DKNY T-shirts and apparel from Kate Spade, Juicy Couture, Lucky Brand, and Liz Claiborne. All products can be purchased online at www.stjude.org or by calling 1-800-4STJUDE.
"Give thanks for the healthy kids in your life," said Aniston, "and give to those who are not."
The PSA's can be viewed here.