Saturday October 6 at Sony Pictures Studios, OUR HOUSE Grief Support Center, one of the most respected non-profit grief centers in the nation, proudly celebrated its 25th anniversary of sharing grief and finding hope with the House of Hope Gala.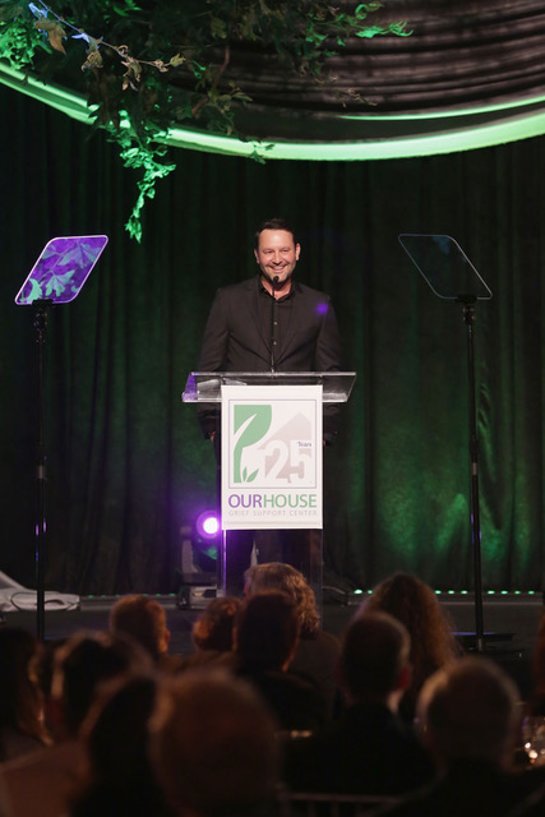 OUR HOUSE is honored This is US and Dan Fogelman, writer & creator of the hit NBC TV show, The Cantor Fitzgerald Relief Fund and its President Edie Lutnick, and OUR HOUSE alumni, longtime supporter and former Board Chair, Jory Goldman & her four children. OUR HOUSE's gala fundraiser afforded them to continue to provide grief support and education for adults and children in the Los Angeles community. Special guest Patton Oswalt shared his own very personal story of grief.
Dan Fogelman and This is US received the Good Grief Award, for portraying the grief process with honesty, dignity and for helping normalize the grief experience by creating a world in which grief is embraced, understood and respected.
"Ten years ago, my mom died unexpectedly. It's the hinge upon which my life swings. I created This is Us to showcase looking back, looking forward, and the collective journey. I am so grateful to be recognized by OUR HOUSE Grief Support Center and couldn't imagine a more appropriate organization with which to be involved that is helping people share their grief and find hope."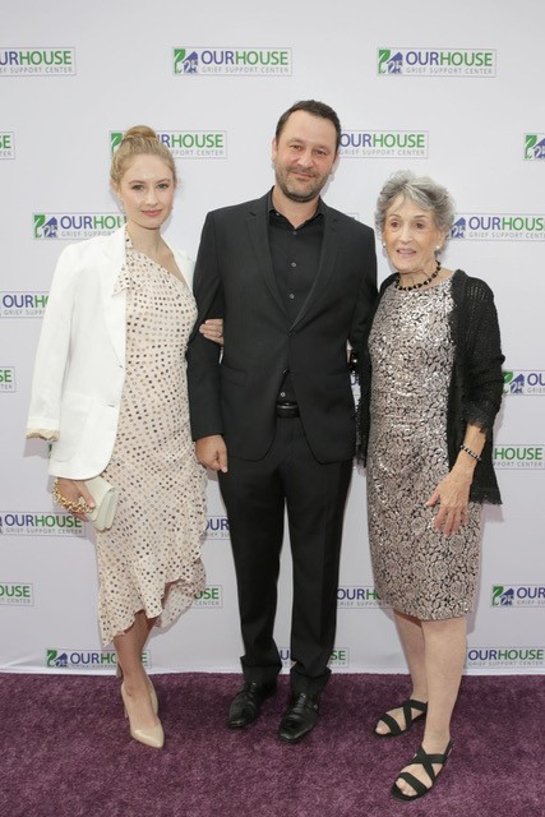 Edie Lutnick and The Cantor Fitzgerald Relief Fund were awarded the H.U.G. Award for contributing to helping understand grief. "The work that OUR HOUSE has done for the past 25 years in providing the community with grief support services, education, resources, and hope in a safe and nurturing way is vitally important. I am honored and humbled to be recognized and delighted to assist in their continued success."
The Founder's Award, named after OUR HOUSE's founder, Jo-Ann Lautman, was given to Jory Goldman and her children Seth, Jessie, Eli and Jonah. The award is OUR HOUSE's highest honor and is given to individuals who have contributed significantly both in time and resources to the advancement of its mission to provide the community with grief support services, education, resources, and hope. "Jory is an integral part of the OUR HOUSE team and has been since the first day she joined a group with her children in 2003 after the sudden death of her husband. She continued her involvement with us by joining the Board of Directors more than 11 years ago and more recently as a volunteer group leader. It is not only for her sharp strategic thinking and elegant leadership, but her compassionate dedication to helping those in our community experiencing grief, that we honor Jory with this award," said Michele Prince, CEO of OUR HOUSE Grief Support Center.
The program also recognized OUR HOUSE's founder, Jo-Ann Lautman and the longest serving volunteers from OUR HOUSE's signature programs serving adults and children.
Under the stars at Sony Pictures Studios, The Great Stories of OUR HOUSE from the past 25 years inspired the audience and convey the message that no one should grieve alone. The evening also included a special presentation by Comedian Patton Oswalt, and Celebrity artwork auctioned with 100% of the proceeds benefitting OUR HOUSE. Celebrity supporters who created pieces depicting their idea of a House of Hope included: Seth MacFarlane, Kevin Nealon, Idris Elba, Michael B. Jordan, Courteney Cox, Kaley Cuoco, Kim Basinger, Nate Berkus, Byron Scott, Lindsey Buckingham, Reese Witherspoon, Tom Hanks, and many more.