Last Week, Michelle Obama released a video message announcing 7 new Co-Chairs joining When We All Vote, a national, nonpartisan organization launched in 2018 to increase participation in every election.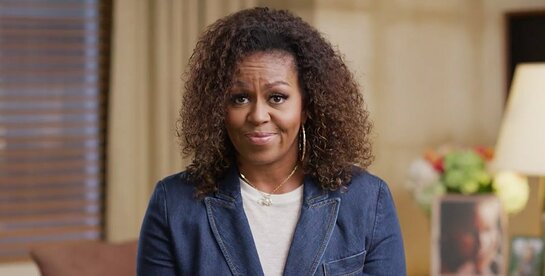 Joining Michelle Obama as co-chairs of When We All Vote – as her Voting Squad – are Selena Gomez, Liza Koshy, Shonda Rhimes, Megan Rapinoe, Tracee Ellis Ross, Kerry Washington, and Rita Wilson will officially join Co-Chairs Tom Hanks, Faith Hill, Janelle Monae, Lin-Manuel Miranda, and Chris Paul.
The video is being released to mark one year until the 2020 General Elections. In the video message, the Co-Chairs urge Americans to join When We All Vote and sign up to create their own "Voting Squads".
"Last year… Millions of new voters made their voices heard for the first time. Now the stakes are even higher and we are looking to you. Our country — our democracy — is counting on you," said Mrs. Obama.
In the months directly before the 2018 midterm elections, When We All Vote organized over 2,500 local voter registration events across the country, engaged 200 million Americans online about the significance of voting, and texted nearly four million voters the resources to register and get out to vote.
This year's Voting Squad program builds on When We All Vote's successful 2018 digital campaign where we encouraged Americans to get out to vote. Now, When We All Vote is calling on Americans to organize their own Squads, volunteer groups aimed at getting friends, family, classmates and community registered and ready to vote.