Staples and DoSomething.org gave new meaning to "swag" this week as celebrities including actress Nikki Blonsky, singer JoJo, Chuck star Zac Levi, Teen Choice Award winner Lucy Hale and musical performers We the Kings joined teen volunteers to donate 500 "gift bags" of school supplies to underprivileged students in Los Angeles. The star-studded Staples/Do Something 101 party at the Globe Theater at Universal followed the Teen Choice Awards.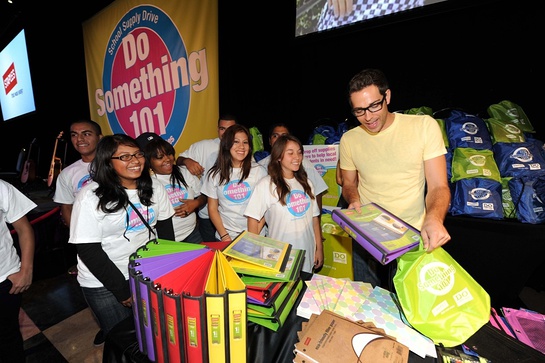 As a highlight to the Third Annual Do Something 101 School Supply Drive, stars showed off their gift bag-stuffing skills on a red carpet to make the ultimate back-to-school swag bag full of donated pencils, notebooks, paper, pencil pouches, folders and other back-to-school essentials. Staples will add an additional 4,500 supply gift bags to the 500 bags created yesterday, a total value of $125,000 worth of supplies, so that thousands of members of the Variety Boys & Girls Club and Boys & Girls Club of Hollywood can head back to school with the supplies they need to succeed.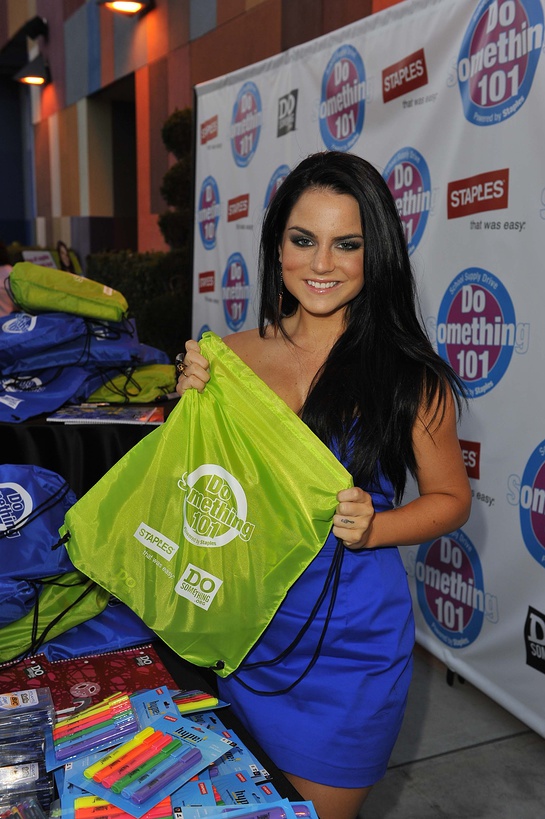 "We hope the presence of celebrities giving back inspires others to take action in support of their local communities," said Demos Parneros, president of U.S. Retail at Staples. "Staples stores will continue to collect school supplies through mid-September to benefit youth around the country."
Twilight's Nikki Reed teamed up with DoSomething.org and Staples to launch the Third Annual Staples/Do Something 101school supply drive to encourage teens to make this summer count by volunteering and contributing supplies that benefit local students. Do Something 101 added even more celebrity power with the Give-Back Pack, a grassroots and online program where music artists Jason Derulo, Kellie Pickler and Drake Bell are encouraging teens to get involved in the cause. Teens can go online to www.staplesgivebackpack.com and pick Jason, Kellie or Drake as their pack leader and gain access to the artists' exclusive content and tips for planning their own Do Something 101 drives.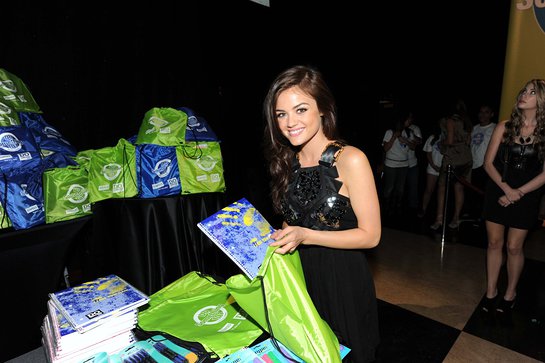 Customers can drop off new school supplies to any Staples store or donate $1 with 100 percent of the proceeds benefiting local students in need. Anyone can also get involved through a new text-to-donate campaign. When parents text NOTEBOOK to 20222, they will be donating $5 directly to the Do Something 101 campaign. Funds raised will be dispersed to the beneficiary organizations already matched to Staples stores.
The Do Something 101 campaign will accept donations at all Staples U.S. stores through Sept. 18. For tips and resources on how to run local school supply drives, go to www.dosomething101.org.
Photos: Mark Davis