Mark Wahlberg, Brooke Burke and Alison Sweeney were among the celebrity parents who treated their kids to a day of smiles on Saturday while helping to bring smiles to kids around the world.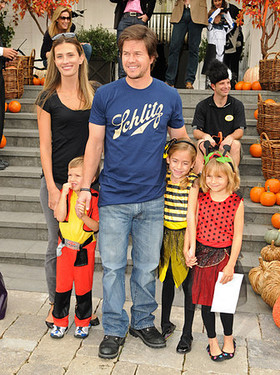 The Pottery Barn Kids' Halloween Carnival raised funds for Operation Smile, an organization which helps children around the world who are born with facial deformities.
Also spotted enjoying the festivities at the private residence in Los Angeles were Lori Loughlin, Minnie Mortimer, Kyle MacLachlan and Marcia Cross.
Since 1982, Operation Smile — through the help of dedicated medical volunteers — has provided free surgeries to children around the world. With a presence in over 50 countries, they are able to heal children's smiles and bringing hope for a better future. To learn how you can help, visit the Operation Smile website.