On Wednesday, December 22nd, CBS Television will broadcast "The 12th Annual A Home for the Holidays" special celebrating the joys of adoption and featuring performances by Katy Perry, Maroon 5, Melissa Etheridge, Ricky Martin and Nelly.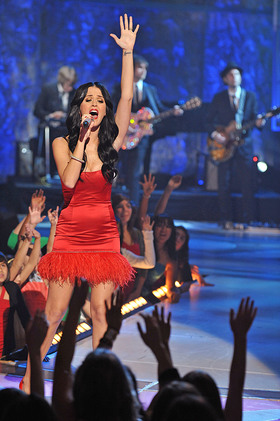 The hosts of "The Talk," Julie Chen, Sara Gilbert, Sharon Osbourne, Holly Robinson-Peete, Leah Remini and Marissa Jaret Winokur, as well as Academy Award and Golden Globe Award winning actress Mira Sorvino ("Mighty Aphrodite") will be among the talent set to present.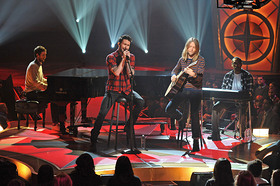 Following the success of the past 11 annual shows, the special continues to tell touching stories about foster care adoption to raise awareness for this important social issue. The inspirational stories of these American families are enhanced by performances by some of today's most popular artists.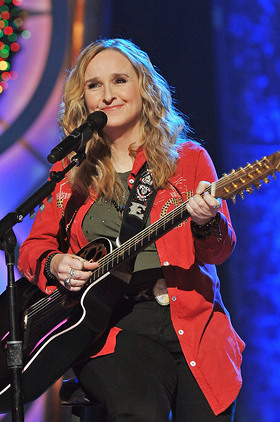 The musical performances frame several pre-taped story segments which are presented by celebrities who either have their own adoption experiences or are involved with children's issues.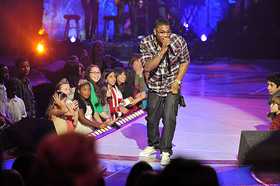 The special is presented in association with the Dave Thomas Foundation for Adoption and the Children's Action Network. Wendy's International founder Dave Thomas, who was adopted, established the Dave Thomas Foundation for Adoption in 1992. It is dedicated to dramatically increasing the adoptions of the more than 114,000 waiting children in the United States foster care system. Wendy's is a program sponsor. The Children's Action Network was founded in 1990 by leaders in the entertainment industry to harness the power of the entertainment media on behalf of children. The special is a part of CAN's National Adoption Campaign to raise awareness of the joys of adopting and to find homes for the children who are waiting.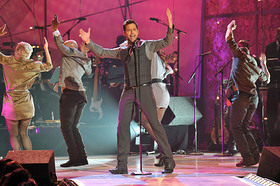 Over 20,000 foster children have been adopted since A Home for the Holidays first started 12 years ago. For families interested in adopting a child from foster care, you can go to www.davethomasfoundationforadoption.org or call 1-800-ASK-DTFA.
Photos: Eric McCandless