By Tim Saunders on
Ke$ha and Iggy Pop have joined PETA's campaign to stop the barbaric slaughter of seals in Canada.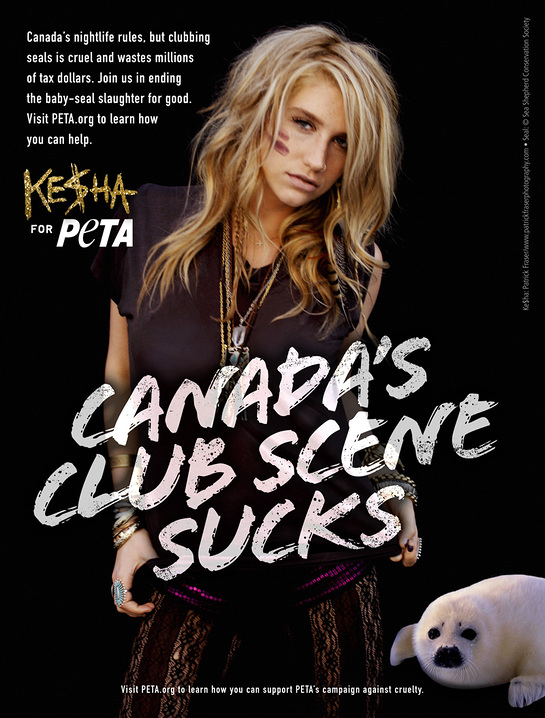 According to PETA, "Each year, the Canadian government allows sealers to descend on the ice to club hundreds of thousands of seals to death and sell the animals' pelts on the international fur market. Sealers routinely hook these fuzzy creatures in the eyes, cheeks, or mouth to avoid damaging their fur and then drag the animals across the ice. The seal-hunters crush baby seals' skulls in with their clubs before they skin them."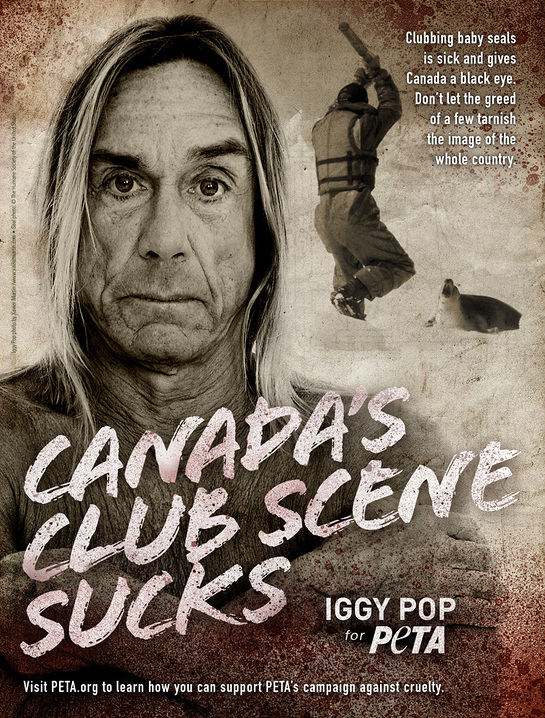 "[T]he screams of horror from the animals that watch the first other ones be bludgeoned—they don't even try to run," says Iggy. "They don't know what's gonna hit 'em. I don't think anyone who'd seen that would want to wear fur."
PETA's anti-seal hunting campaign has gained the support of a plethora of celebrities over the last few years, including Jennie Garth, Slash, Kelly Osbourne, Jorja Fox, Perez Hilton, Tricia Helfer and many more. In 2008, Paul McCartney visited the site of the slaughter and subsequently called for a ban on seal products in Europe, and in 2010 Bill Maher wrote an opinion piece in the NY Daily News against the slaughter, saying "There are a lot of things to admire about our neighbor to the north, but the country's strange seal phobia is not one of them… Canada is terrified of seals."
In 2009, Khloe Kardashian blogged against the slaughter, and attended a special event to raise awareness of the seals with Nigel Barker – who has photographed the birth, growth and death of Canadian fur seals – and Carmen Electra.