Last Thursday, The American Cancer Society celebrated the launch of Simone I. Smith jewelry at Bloomingdales in Los Angeles, and the unveiling of "A Sweet Touch of Hope" – a collection she created with the help of The American Cancer Society.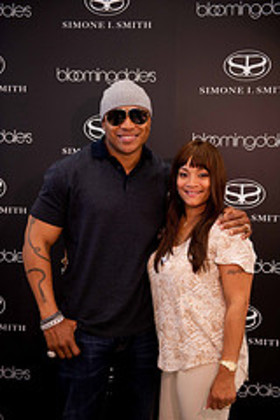 Simone I. Smith and husband LL Cool J
"A Sweet Touch of Hope" features a stylish lollipop charm available in crystal and jeweled enamel in the twelve birthstone colors.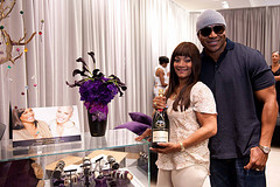 Simone, a cancer survivor, attended with husband LL Cool J and several friends including Kelly Rowland, Nicole Ari Parker, Sean Robinson, Angela Bassett, Kim Porter and Regina King.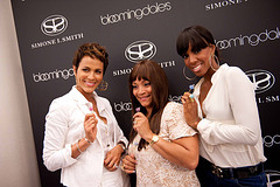 Party goers sipped Moet Imperial champagne and listened to tunes by DJ MC Lyte while they perused the jewelry, and munched on sliders, fries and mini cupcakes. It was clear to see that the ladies really did love Cool J, when at one point he jokingly said, "What have I gotten myself into!," as Simone's friends crowded around him and Simone, awaiting their turn to try on jewelry.
Simone I. Smith will be donating 10% of sales from selected items to the California Division of The American Cancer Society.