A shirt specially designed for the Prince's Trust and signed by Kylie Minogue is going under the hammer in a fantastic new celebrity charity auction.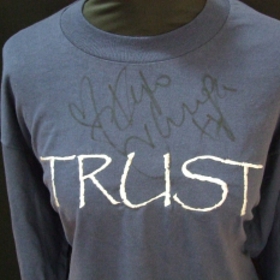 The Prince's Trust was established by Prince Charles to help disadvantaged young people achieve their potential by offering training, mentoring and financial assistance.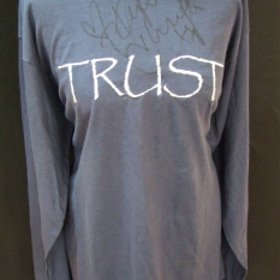 The dark blue long sleeve t-shirt shows 'TRUST' stitched right across the front, and has been signed by the gorgeous Kylie Minogue across the chest in a black marker pen.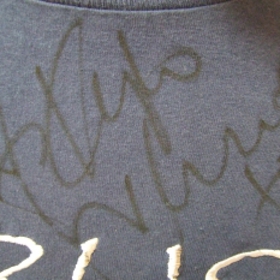 The item is being auctioned by Sellebrity.org.uk, a new way to help charities help others through online auctions of celebrity donated items. Everyone's a winner with Sellebrity. Celebrities have another way to use their public profile to help good causes, and fans, and collectors are able to buy things that have a very special provenance.
The auction runs until August 28, so be quick. It can be accessed here.