MusiCares recently hosted a special event with Grammy winner Colbie Caillat for more than 40 children and their families at the Monroe Carell Jr. Children's Hospital at Vanderbilt in Nashville.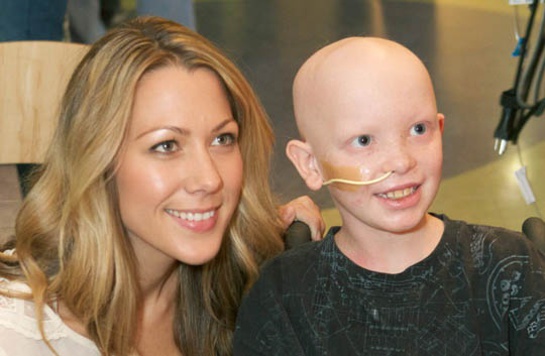 Caillat performed an intimate acoustic set, including "Bubbly," "Realize" and "Brighter Than The Sun." Following the performance, the children had the opportunity to meet and take a photo with Caillat.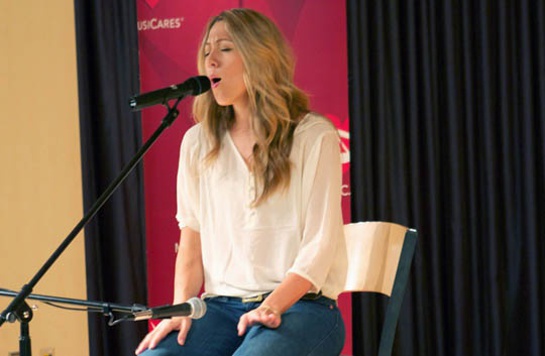 "I'm honored to be here to sing a few songs for these amazing children today," said Caillat. "Any way we can help them, make them smile and bring some laughter into their lives is really important."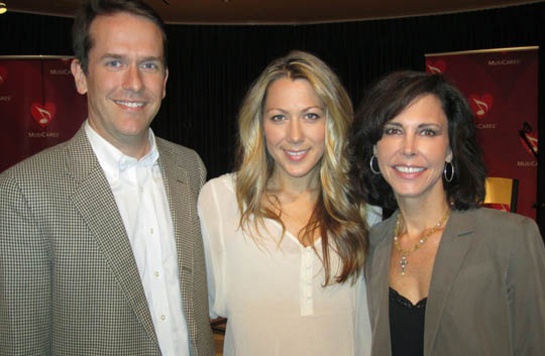 Photo: Vanderbilt University Medical Center's Rondal Richardson, Colbie Caillat and MusiCares' Debbie Carroll
A California native and daughter of Grammy-winning producer/engineer Ken Caillat, Colbie Caillat released her debut album, Coco, in 2007. Breakthrough followed in 2009 and topped the Billboard 200, spawning the hits "Fallin' For You" and "I Never Told You." That same year, Caillat earned her first GRAMMY for appearing on the title track to Taylor Swift's GRAMMY-winning Album Of The Year Fearless, and another for Best Pop Collaboration With Vocals for "Lucky" featuring Jason Mraz. Released in July, All Of You peaked at No. 6 on the Billboard 200 and features the hits "Brighter Than The Sun" and "I Do."
Earlier this month, Caillat became one of the latest artists to join MusiCares' Be A Part Of The Heart fundraising campaign, which encourages fans, recording artists and corporate and media partners to come together as part of a digital photo mosaic to raise awareness and generate resources to help MusiCares continue to provide a safety net of critical assistance for music people in times of need. In June, Caillat teamed with the GRAMMY Foundation to present Los Angeles-based Santee Education Complex with the GRAMMY Foundation's 2011 GRAMMY Signature Schools Enterprise Award, which recognizes efforts made by schools that are economically underserved.
In September, Caillat was a featured performer at the VH1 Save The Music Foundation's Songwriter Music Series. The foundation is dedicated to restoring instrumental music education in U.S. public schools, and raising awareness of the importance of music education. Additional charities Caillat has supported include Farm Sanctuary, the USO and Wish Upon A Hero Foundation, among others.
Photos: Musicares/Glenn Sweitzer