By Misty Schwartz on
LookToTheStars.org's Misty Schwartz recently talked with actress/producer Stephanie Drapeau – writer of the 2011 short film Wish Wizard, featuring Ed Begley Jr and Morgan Freeman – about some of the charities and causes she supports.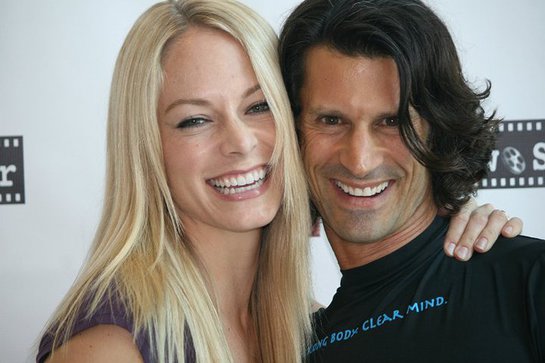 Why did you choose to support the charities you work with such as Wish Wizard?
When the Make-A-Wish Foundation executive reached out to our company for help in fulfilling a movie wish, how on earth could we say no? For me, giving back isn't necessarily a choice, it's just a way of life, so I didn't think twice about it. Actually, we spent the first half of our meeting discussing how to make the project bigger and more rewarding for the kids. At that time, I couldn't have imagined how rewarding it would end up being for us as well though.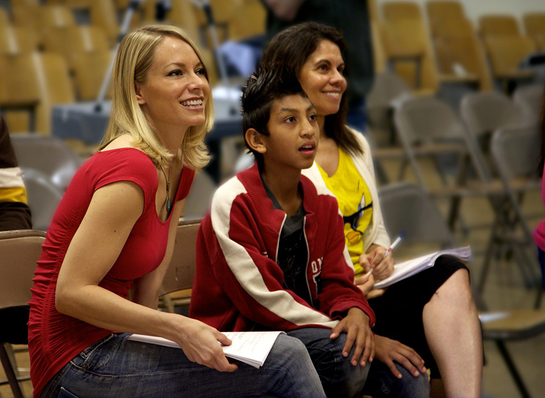 How long have you supported them?
I began supporting the Make-A-Wish Foundation with Wish Wizard. Though I knew of the highly regarded reputation of the Make-A-Wish Foundation, this was my first chance to work with them personally. They are truly an amazing organization.
Can you talk a little bit about some of the other causes that you support?
I have been involved with the Young Storytellers Foundation, which helps to develop literacy for kids through the art of storytelling and with the Boulevard Zen Foundation, which brings yoga to women and children residing in domestic violence shelters. I have also been working closely with the One World Foundation, which is currently heading up a project for Baan Unrak, which provides a loving home, food, medical care and education to 130 children in Thailand and Burma.
And how important do you think it is for celebrities to get involved in charity?
I believe that anyone who has an audience, albeit a celebrity, politician, or community leader, has an ethical responsibility to use that platform for good. It not only helps those organizations striving to improve our world, but it provides role models for anyone sitting in that audience looking for a new way of being.
I was so impressed by the number of celebrities that came to support Wish Wizard. When Morgan Freeman offered his time, along with Gary Marshall, Ed Begley Jr., David Koechner, Kathryn Joosten, and so many more.. I had to pinch myself. They all showed up from the goodness of their hearts and they definitely took the movie experience for these kids to an entirely new level! Celebrities can make a big difference and it was a great experience to see it in action.
What are your plans to make an impact on society this year?
This year, I am highly involved getting the Baan Unrak Weaving Center project off and running. Baan Unrak offers so much more than bare necessity to Burmese refugee children and their mothers; it offers education, medical care, jobs, life training and lots of love… and yet they struggle every month just to get by.
I am working with an amazing group of people who have created a Crowdrise fundraising campaign to revamp their weaving center and develop a clothing line for them to sustain a more reliable income. We will also be traveling there in June to create a documentary and brainstorm ways to improve our efforts within the community.
If you could create your own charity what would it be called and who would it benefit?
That is such a great question. There are so many incredible charities to support that I will definitely continue with those already serving our world.
But, my producing partner, Andre Gordon, and will also continue making movies under our Dream the Movies Foundation. Our foundation creates short films, like Wish Wizard, for children struggling with physical, emotional, societal or economic issues so they too can be given a platform to express themselves through the various facets of moviemaking.
What is the most annoying thing about people that don't help and why?
I think that people who don't have a natural sense to get involved with philanthropic causes have simply forgotten the roots of their humanity. It's a tough world we live in and it is so easy to get caught up in the cyclone of being busy or of living in a vacuum of privilege. But, to me, that makes getting involved in charitable work all the more important. We can't forget the one fundamental element we all have in common. Our humanity. Our hearts.
For those who don't feel compelled to reach out their hand to others… they are missing the point. I think they need to be let in on a little secret… it makes you feel good to help someone else.