Taylor Swift is set to be honored at the Robert F. Kennedy Center for Justice and Human Rights Ripple of Hope Awards in December.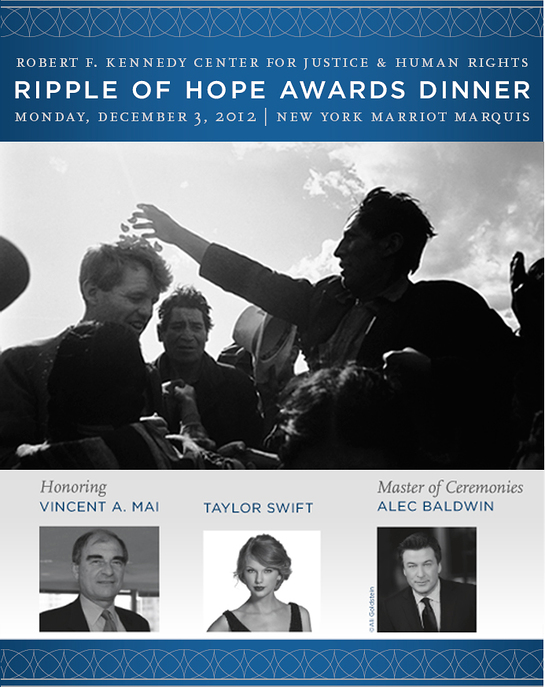 The Robert F. Kennedy Ripple of Hope Award lauds leaders of the international business, entertainment, and activist communities who demonstrate commitment to social change. Honorees including President Bill Clinton, Archbishop Desmond Tutu, Bono, George Clooney and Vice President Al Gore reflect Robert Kennedy's passion for equality, justice, basic human rights, and his belief that we all must strive to "make gentle the life of this world."
The event will be emceed by Alec Baldwin, and Vincent A. Mai will also be honored. The event takes place at New York Marriot Marquis on December 3. More info can be found here.