Bruce Springsteen has donated floor tickets to Robin Hood's 12.12.12 concert to benefit Sandy victims.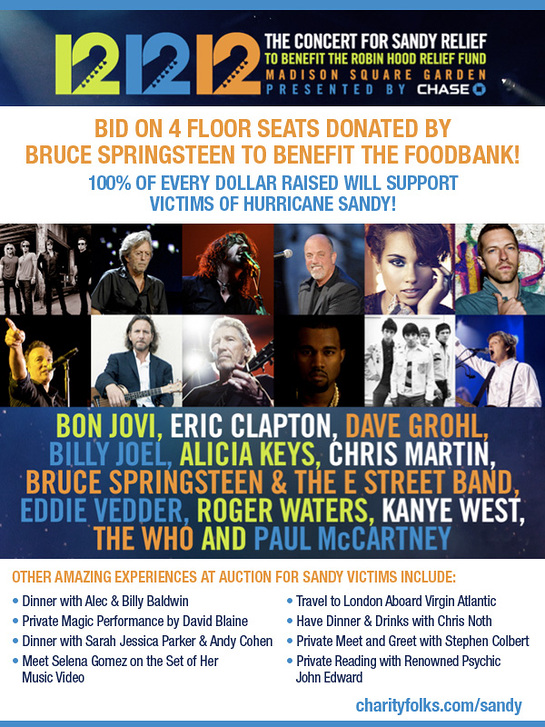 This special one night only live music event will help provide assistance to the millions of people throughout the tri-state area who have been affected by Hurricane Sandy. "12.12.12" the Concert For Sandy Relief will occur on December 12, 2012 at Madison Square Garden in New York.
Among the lineup announced so far are Eric Clapton, Paul McCartney, Billy Joel, Bruce Springsteen, Alicia Keys, Roger Waters, The Who and Kanye West.
Springsteen's tickets will benefit the Community FoodBank of NJ.
To make a bid or find out more, click here.