In honor of Earth Day, Kiehl's Since 1851, the venerable New York-based purveyor of fine quality skin and hair care is proud to donate $50,000 to Recycle Across America (RAA), a charity supported by Kiehl's since its inception.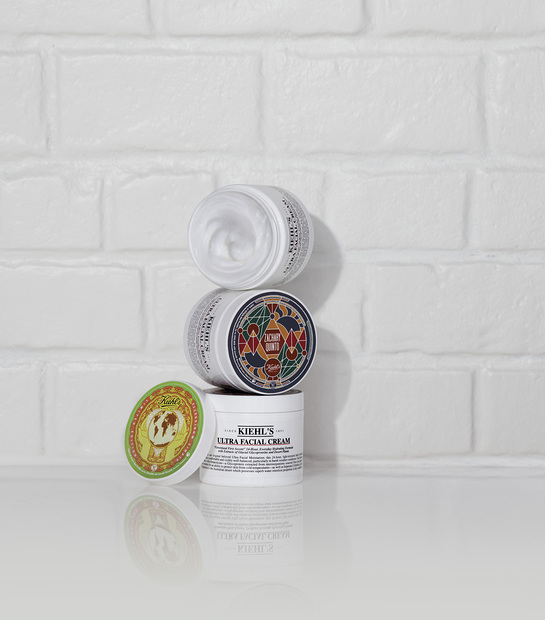 This not-for-profit organization is dedicated to delivering society-wide solutions that eliminate public confusion, stimulate the environmental economy and expedite progress. These funds will be used to create 65,000 standardized recycling labels to offer to select K-12 schools in the United States. Extending outside Kiehl's hometown, through "Kiehl's Gives" initiatives to date, the brand has raised over $2,000,000 for environmental issues worldwide.
To commemorate the philanthropic success of Kiehl's Limited Edition Label Art series by "Friends of Kiehl' s," 100% of net proceeds from the fifth Earth Day campaign will benefit Recycle Across America.
"We're thrilled to continue our work with Recycle Across America and its founder, Mitch Hedlund. She is a true pioneer and leader in her industry. In addition to the non-profit's mission to introduce solutions that make recycling more simple, comprehensive and effective in the United States is perfectly aligned with our Recycle & Be Rewarded program, their focus on developing early habits in children to embrace recycling also echoes Kiehl's commitment to children's well-being, said Chris Salgardo, President, Kiehl's USA. "With simplicity in mind, and Mitch's guidance, last year, by redesigning our Recycling Bins, we've increased the number of jars recycled per month by 60%. Since 2009, Kiehl's has collected 900,000 empty Kiehl's bottles from our shoppers and recycled them on their behalf, while also rewarding them with free products. It's proven that by simplifying the process, we can truly create change."
The Limited Edition Ultra Facial Cream series features designs by socially conscious influencers, depicting their vision of social responsibility. 2013 partners are Alanis Morissette and Zachary Quinto who join previous Earth Day participants, including Adrian Grenier, Kelly Slater, Erykah Badu, Parsons The New School of Design, Julianne Moore, Jeff Koons, Pharrell Williams, Malia Jones, Michael C. Hall, Chloe Sevigny, Rosario Dawson, Florence Welch, Spike Lee and Mark Ruffalo. Since the inception of Kiehl's LE Earth Day program in 2009, Kiehl's has raised over $500,000 for non-profit environmental organizations.
Morissette not only recycles, but she actually composts at home. Her label design of two hands embracing the globe represents how each individual can make an impact on the world by recycling. Inspired by a trip to the jungles of Peru where he worked with indigenous shaman, Quinto's abstract design features colors that represent different chakra energy of the people inhabiting the planet. Quinto selected the circular shapes, and the way they intersect, in the label to represent how each action we take is intermingled. It centers on renewal and evolution. By investing in the future of our planet, the pursuit of knowledge and wisdom are at the core of any fully realized journey in the world.
"We are delighted to continue our partnership with Kiehl's," said Mitch Hedlund, Executive Director, Recycle Across America. "It's wonderful to have the support of a likeminded company to raise awareness of the need for simplicity and efficiency in regards to recycling. Additionally, the brand's longstanding history as an eco-friendly company is seen in the success of their Recycle & Be Rewarded program. We are thrilled to welcome Alanis Morissette and Zachary Quinto to the Recycle Across America family. With $50,000, the amount that Kiehl's has set out to raise through the sale of this limited edition product, Recycle Across America will be able to offer 65,000 standardized recycling labels to K-12 schools in the US. In studies where school districts began using consistent labels, recycling rates increased more than 47%. We thank Kiehl's for their support and praise them for their continued efforts to make recycling more efficient in their stores, throughout the United States."