Grammy award-winning comedian Lewis Black will host a one-night-only variety show featuring comedy, song and dance, with some help from his friends, including Jon Stewart, Joy Behar, Whoopi Goldberg, Kathleen Madigan and others.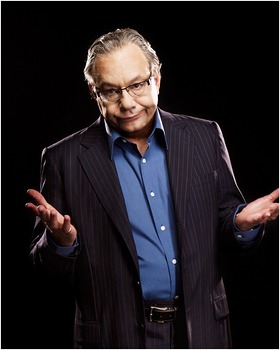 What: Lewis Black Presents Big Stars, Big Cure: An Unforgettable Night of Comedy and Music to Fight Cystic Fibrosis
Where: Jazz at Lincoln Center's Frederick P. Rose Hall
Broadway at 60th Street, Time Warner Center, New York City
When: Monday, May 5, 2014 at 7:00 p.m.

EDT

The Cystic Fibrosis Foundation is the world's leader in the search for a cure for cystic fibrosis. The foundation funds more CF research than any other organization and nearly every CF drug available today was made possible because of foundation support. Based in Bethesda, Md., the foundation also supports and accredits a national care center network that has been recognized by the National Institutes of Health as a model of care for a chronic disease. The CF Foundation is a donor-supported nonprofit organization. For more information, go to www.cff.org.