By Misty Schwartz on
The highly anticipated premiere of "Wish Wizard" recently took place at Arclight Hollywood.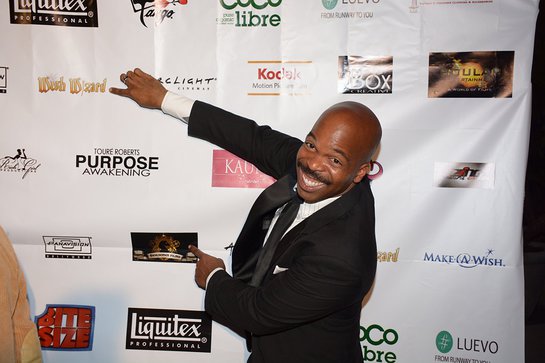 "Wish Wizard" is a short film that was made in connection with Make-A-Wish to fulfill the wishes of four kids to have movie related experiences. It is about two kids who embark on an enchanted journey and with the help of a Wish Wizard, find that happiness lies within.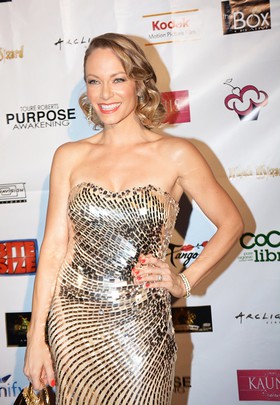 Some of the celebrity supporters of the film included: Morgan Freeman, David Koechner, Ed Begley Jr., Judith Hoag among others. Famed producer Garry Marshall joined in on the action by coming in as a mentor, stepping behind the camera for a day of production to help fulfill the fourth wish kids (Matthew's) wish of learning how to produce a movie.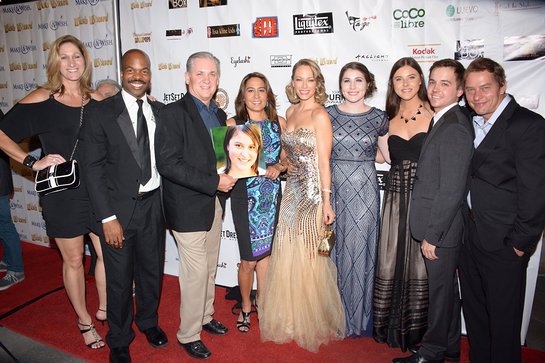 Wish Wizard hosted a pre-screening party including decadent cupcakes by 33 Cupcakes, movie (poster) cake by Victory Is Sweets, drinks by CoCo Libre and Zenify. Gift bag sponsors included: Lisa Kline, Eyelashi, Back In Style, LTango, Kaunis, Liquitex, Mariannes Passion, Original Gourmet Lollipops, Jet Set Dress, Zing Graphics, Jennifer Rose Event Design, Luevo and Purpose Awakening book by Touré Roberts. Media sponsors: Glen Lipton, BiteSize TV and Rich Girl Productions. Other notable companies that made it all possible include: 4Horsemen Films, Soular Entertainment, One World Foundation, Kodak, Panavision and The Box Creative.
As long time supporters of Make-A-Wish, actress Stephanie Drapeau and director Andre Gordon were first approached to help fulfill the wishes of four kids: Matthew who wanted to direct/produce and Kimberly, Kabrina and Daria, who wished to be actresses. Going beyond the call of duty, they decided to write and produce a star-studded film to give them a real Hollywood movie experience.
The premiere was a big hit and brought an extra special touch to the kid's original movie wishes. Daria was moved by the whole experience. "When I arrived on the red carpet to see so many familiar faces who had selflessly worked to make this wish come true, I realized the true meaning of this movie." Kimberly was "overwhelmed with all the generosity and kindness in making the Wish Wizard movie. The premiere was a night I will never forget!".
While it couldn't top directing Morgan Freeman, Matthew's time at "the premiere was amazing. It was wonderful seeing everyone again and very exciting to see the final product of Wish Wizard. I'll never forget the experience!"
And though Kabrina passed on before this magical evening, all who attended would affirm that she was there in spirit. Her mother, Karen shared that she, "knows if Kabrina were here she would still say that Wish Wizard was one of the best times she had in her life. Thanks for making her "Make-A-Wish" truly come true in more ways than she ever thought possible!"
It's not everyday that Hollywood intersects with heart, but Wish Wizard clearly defines such a case, and the premiere gave all involved a chance to celebrate!