VisitLondon.com, the NSPCC and STUDIOCANAL have revealed 15 of the much anticipated statues for The Paddington Bear Trail ahead of the unique bear artworks that will go on display across London from Tuesday 4 November.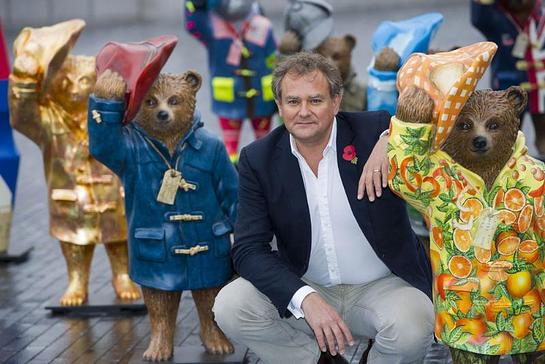 Paddington's origins date back almost sixty years to when his creator, Michael Bond, bought a small bear from Selfridges on Christmas Eve 1956, as a present for his wife, and named him after the nearest railway station to which they lived. In Michael Bond's original tales, the young bear finds himself alone in a big and unfamiliar city. Taken in by the Brown family, he finds a warm welcome and a safe place to stay and sets out to discover more about his adopted city.
Bears revealed included David Beckham's 'Golden Paws', Emma Watson's 'Flutterby', Benedict Cumberbatch's 'Sherlock Bear', Peter Capaldi's 'Paddington Who?', Stephen Fry's 'Paddington is GREAT', Nicole Kidman's 'Blush', Supermodel Kate Moss' 'Goldiebear' is in Selfridges' Christmas themed window, Sandra Bullock's Gravity-inspired Paddington in an astronaut's outfit at the Royal Observatory in Greenwich, and the Mayor of London Boris Johnson's 'The Bear of London.' From Big Ben and St Paul's Cathedral to Tower Bridge – this Paddington wears his love for London on his sleeve.
Visitors will be able to follow in the furry footsteps of the world's favourite Peruvian explorer visiting locations across the capital from as far west as Heathrow through to the O2 in the east, taking in some of London's key cultural and landmark hotspots such as The Royal Opera House, Museum of London, Horse Guards Parade, the Museum of Childhood, Selfridges and, of course, Paddington Station.
VisitLondon.com has a dedicated section of their website which details a full list of designers and their designs and will enable visitors to London to find out more about the trail and download the trail map, share their pictures and discover the stories behind each statue and location.
Source: PR Newswire