A number of celebrities have joined WildAid's new campaign to stop the illegal ivory trade and end elephant poaching.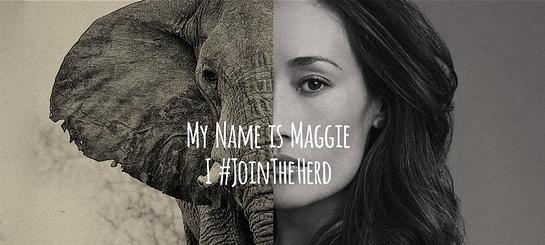 The #JoinTheHerd campaign is a new social movement to make 2016 the year when more African elephants are born than killed.
From WildAid's website: "Actors, musicians, authors and athletes "joining the herd" Thursday on social media represent five continents and include Academy Award-winning actress Lupita Nyong'o, Yao Ming (former NBA star), Yoko Ono, Ian Somerhalder (Vampire Diaries) & Nikki Reed (The Twilight Saga), Alikiba (Tanzanian music artist), Lang Lang (virtuoso pianist), Maggie Q (Nikita and Scandal), Sir Trevor McDonald (British news presenter), Bo Derek (actress and longtime WildAid ambassador), Kristin Bauer (actress, HBO's True Blood), Laurie David (American environmental activist), Tony Jaa (Furious 7), Amy Tan (author, The Joy Luck Club), and Li Bingbing (China's most famous actress).
"Launched internationally in both English and Mandarin, the campaign encourages anyone who cares about elephants to #JoinTheHerd by changing their social media profile photo at YearoftheElephant.org or even learn to say the greeting in Chinese."
For more information about the campaign, click here.