With the Holidays around the corner, Project Angel Food kicked off their annual DIVINE DESIGN on Thursday December 4th, celebrating style and philanthropy with a big dose of holiday shopping.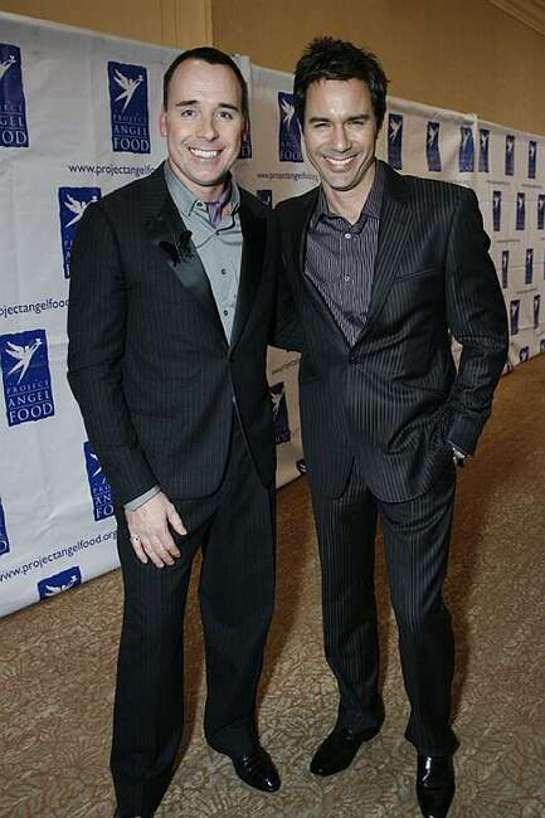 David Arquette, Eric McCormack, and Elton John's partner David Furnish were some of the stars who helped out during the weeklong event, in which top designers sold fashion, furniture, beauty and gift items, with proceeds going to provide meals for victims of HIV/AIDS, cancer and other life-threatening illnesses. For every $5 spent at Divine Design, Project Angel Food can cook and deliver a meal to someone facing HIV/AIDS, cancer and other debilitating illnesses.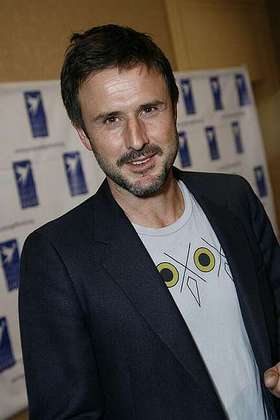 Divine Design kicked off in the heart of Beverly Hills with a special gala evening held at the Beverly Hilton, featuring a runway show presented by Divine Designer honoree, Tadashi Shoji, and an awards presentation. Honors were also given to Man of Style, David Furnish and Woman of Style, Jada Pinkett Smith.
Over 500 celebrities, designers and supporters of Project Angel Food attended the opening night which also included a live fantasy auction and an exclusive night of VIP shopping. Following the awards ceremony, the gala attendees returned to shopping in the marketplace at 9900 Wilshire Boulevard (formerly Robinson's May building and generously donated by Candy & Candy), where cash registers rang in the holiday shopping season all in the name of love. The Divine Design marketplace opened to the public on Friday December 5th at 11am.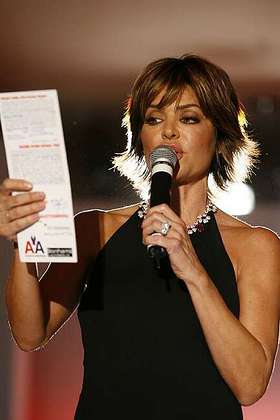 Opening night attendees enjoyed NUVO Cosmopolitans and listened to jazz and blues by KJAZZ.This year's gala night also featured one-of-a- kind Live Auction items to bid on including a unique BARBIE Holiday Tree donated by Mattel and created by the lead designer for Barbie; a New York Fashion Week package which includes first class airfare for two on American Airlines, front row tickets to the Tadashi Shoji Show at New York Fashion Week in Bryant Park and a dress made especially for you by Tadashi Shoji himself; sponsor a day of meals for Project Angel Food clients. These fantastic auction items and others were auctioned off by the vivacious auctioneer, Ed Beardsley of Bonhams & Butterfields and the beautiful actress and Project Angel Food supporter, Lisa Rinna.
One of the companies that donated items to the event was luxury bag designers Trina, who provided over $20,000 worth of products to the event. For anyone who wasn't able to make it to the shopping event last week, Trina are currently auctioning off some celebrity-sign bags online, with all proceeds to go to Project Angel Food.
Visit eBay to bid on bags autographed by John Mayer, Adam Sandler, Ryan Seacrest, Neil Patrick Harris, and the casts of Ugly Betty and Lost.
Divine Design was born 16 years ago in response to the devastation the design community was experiencing from HIV/AIDS. Since its inception Divine Design has raised more than $13 million to help fund Project Angel Food's meal-delivery program throughout Los Angeles County. Founded in 1989, Project Angel Food provides life-sustaining meals and nutritional counseling each day to more than 1,400 men, women and children disabled by HIV/AIDS, cancer and other life-threatening illnesses. Thanks to a devoted core of 1,500 volunteers, meals are cooked and delivered daily to people's homes throughout Los Angeles County.
(Photos copyright Alex J. Berliner)