This week at the Hulu Theater at Madison Square Garden, Ronny Chieng, Sheryl Crow, Chloe Flower, Hasan Minhaj, John Oliver, Bruce Springsteen, Jon Stewart, and Frédéric Yonnet took to the stage at Stand Up for Heroes for a once-in-a-lifetime evening of comedy and music to raise funds and awareness in support of the Bob Woodruff Foundation.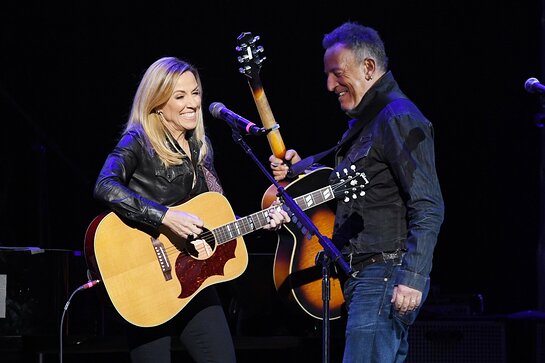 The event raised over $5.7 million to support veterans and their families through the Bob Woodruff Foundation. SUFH kicked off the New York Comedy Festival, which runs from November 4 through November 10, taking place at New York's most prestigious venues and featuring performances from over 200 comedians in more than 100 shows across the city.
The honored guests for the evening, a group of over 60 veterans, service members, and their caregivers, sat in the front rows of the theater to enjoy the show.
The evening featured inspiring moments, including remarks from retired US Army Major Pete Way. Way, who lost his leg after being wounded while on deployment in Afghanistan, captivated the crowd with his story of resilience and gratitude. An avid mountain biker and proud father of two, Way thanked the Bob Woodruff Foundation for supporting the programs that allowed him to heal and thrive after injury. "At the end of the day, I think the message is pretty simple", said Way. "No one can accomplish the mission alone." A joint rendition of "Redemption Day" by Bruce Springsteen and Sheryl Crow was also a highlight.