By Fatima Fofana on
The stars hit the golf course in beautiful Toluca Lake, California on Monday, May 5th, to support the Ann and George Lopez Foundation. This was the third annual celebrity golf tournament and the first fundraiser to benefit the Foundation.
The sold out event raised over $425,000 to assist underprivileged children and adults confronting challenges in education and health; the Foundation was created to raise awareness about kidney disease and organ donation.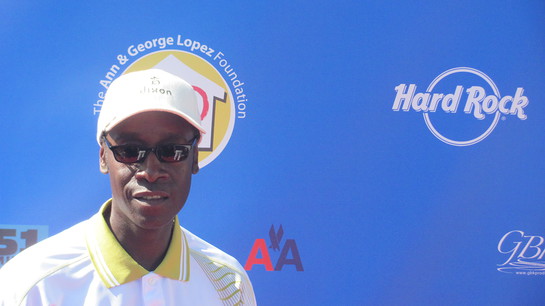 When asked how the funds will benefit underprivileged people, George Lopez stated that, "Ann and I started our own foundation because we thought we could help more people…One of the things the money will go to today is the Painted Turtle camp where kidney kids that are very ill and in different stages of their illness can go to camp and be regular kids."
Bill Belamy shared with LookToTheStars.org that he supports raising awareness for Sickle Cell Disease. His wife is on the board for the Scleroderma Research Foundation, the leading non-profit supporter of scleroderma research in the United States.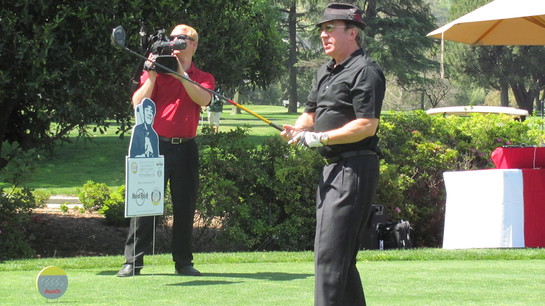 Tony Dovolani of Dancing with the Stars said of Ann and George Lopez:
"The two of them represent what everyone should do in Hollywood, give back, especially when it comes to children. I know it is a cliche but children are the future and if we don't invest in them now then why would we expect them to invest in us later"
The event garnered support from many notable celebrities including Samuel L. Jackson, Hill Harper, Dennis Quaid, Tim Allen, Andy Garcia, Bill Bellamy, Cedric the Entertainer and Hilary Duff to name a few. The event was sponsored by George Lopez, Hard Rock International and The Seminole Tribe of Florida.
Photos: Crystal A. Johnson