Over 350 people – including many of the celebrity shoe donors themselves – showed their support for the fundraising Celebrity Shoe Auction at The Royal Society of Medicine, at One Wimpole St, London on October 12.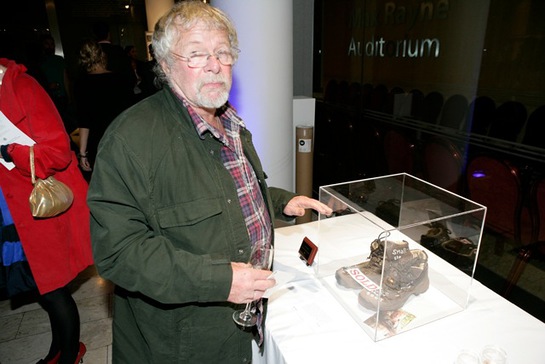 Bill Oddie
Celebrities who attended the event included legendary designer Zandra Rhodes, actor Peter Egan, actor Roger Lloyd-Pack (recently in Tinker Tailor Soldier Spy), actor Vicki Michelle, writer Michele Hanson, presenter Bill Oddie and actor James Purefoy.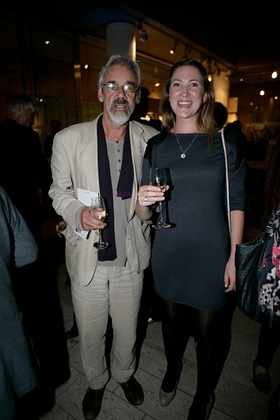 Roger Lloyd-Pack
Celebrity auctioneer Henry Kelly charmed the audience so much so that James Purefoy not only bid and won Bond girl Eva Green's brogues, but he then donated them back to the charity for the online auction which started yesterday. Alongside Eva Green, shoes donated by Colin Firth, Sarah Jessica Parker, Russell Brand, Ben Stiller, Will Ferrell, Bill Murray and Sienna Miller are amongst 60 other famous pairs going under the hammer online for 7 days!
Small Steps Project is a humanitarian charity that delivers shoes, aid and medical care to children on rubbish dumps all over the world.
Break down of celebrity shoe results:
£260.00 LOT 1 Liam Gallagher
£300.00 LOT 1 Joanna Lumley
£250.00 LOT 6 Sarah Jessica Parker
£350.00 LOT 9 Bill Oddie
£850.00 LOT 12 Kate Moss
The evening in total raised almost £12,000. Find out more here.