Baby Buggy, a non-profit organization dedicated to providing families in need with essential equipment, clothing, products, and services for children, held its 10th Anniversary Gala on Monday, December 5th at Avery Fisher Hall at Lincoln Center.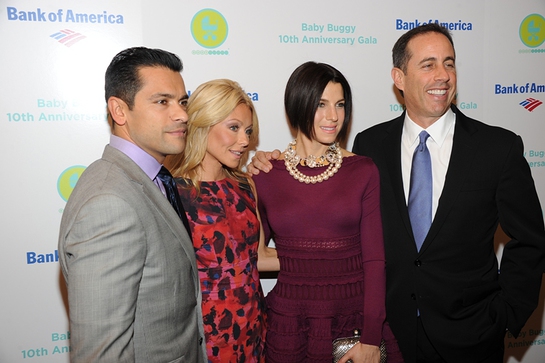 The event, A Night of Comedy with Jerry Seinfeld & Friends, featured hilarious standup from Jerry Seinfeld, Jon Stewart, and Colin Quinn and quick wit from host George Stephanopoulos. 1,400 people attended the historic Gala, which raised nearly $1,000,000 for Baby Buggy.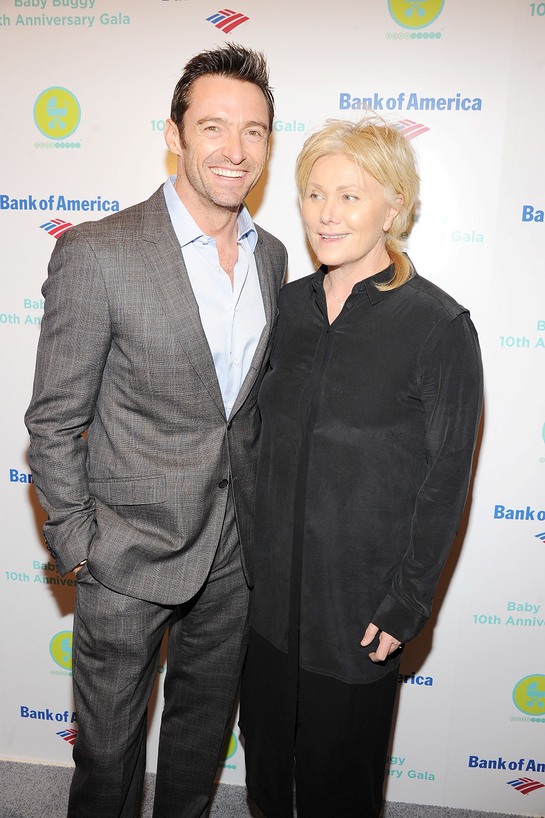 Baby Buggy's Founder and President Jessica Seinfeld co-chaired the evening, along with Ali Wentworth, Kyle Maclachlan and Desiree Gruber, Bart Freundlich and Julianne Moore, and Naomi Watts. Baby Buggy Board Members, Friends, and supporters also attended, including Mark Consuelos and Kelly Ripa, Hugh Jackman and Deborra-Lee Furness, Oprah Winfrey, Gayle King, Bridget Moynahan, Katie Lee, Amy Ryan, Nigel and Cristen Barker, Jeff Gordon and Ingrid Vandebosch, Rosie Pope, Narcisco Rodriguez, Stacey Bendet Eisner, Jill Martin, Wendi Murdoch, Michelle Myers, Adam Glassman, Danny Seo, Stephanie Winston Wolkoff, Reed and Delphine Krakoff, Emanuele Della Valle, Christiane Lemieux, Beth Buccini, Sarah Easley, Sherrie Rollins Westin, and Stefani Greenfield.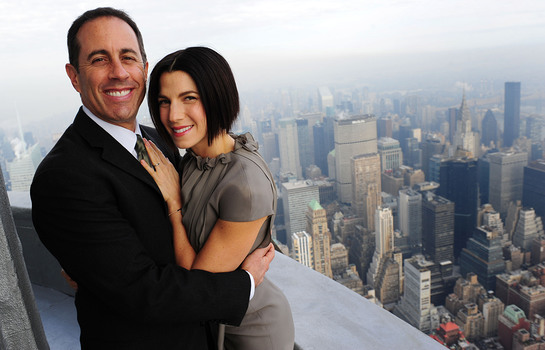 For Mrs. Seinfeld, the event represented the culmination of 10 years spent working to help struggling families by providing them with essential baby gear. "This is a humbling occasion for me," said Mrs. Seinfeld, who started the New York-based organization in her living room with a weekend equipment donation drive among family and friends in 2001. "To gather with the people who made it possible for Baby Buggy to make such a difference in so many people's lives – friends, staff, volunteers, and our generous donors, many of whom have been with us from the beginning—this really feels like something to celebrate. I love that this simple idea, putting well-loved items into the hands of others who need them most, has turned into this enduring and essential service for our city and is now spreading across the U.S."
Husband Jerry added, "I'm very proud of what Jessica has created in Baby Buggy and amazed at how many people it has helped. Baby Buggy has been like a member of our family. We all volunteer, and as a parent, it's been fun watching it grow from unruly infant to precocious 10-year-old."
To date, Baby Buggy has donated more than five million items, including diapers, strollers, bottles, books, and clothing, to families in need. This milestone was made possible by the more than 20,000 volunteers who have given their time over the past decade to sort, clean, and process donations in the Baby Buggy warehouse. The organization now distributes an average of 40,500 new and gently used items to approximately 1,480 children each month and now services six cities nationally: New York, Los Angeles, Chicago, Atlanta, Washington, D.C., and Dallas.
To commemorate the organization's 10th Anniversary, the Empire State Building was lit in Baby Buggy blue and green. Mr. and Mrs. Seinfeld attended the official lighting ceremony Monday afternoon, which paid tribute to the work Baby Buggy has done over the past 10 years.
Mayor Michael Bloomberg also declared December 5, 2011 as "Baby Buggy Day" in New York City. In his official proclamation, he stated, "Especially when resources are tight, government cannot do everything we would like to do—that is why we are always looking to work with the non-profit sector to address families' immediate and long-term needs. Baby Buggy has answered this call to service in direct and innovative ways…our City is proud to congratulate Jessica Seinfeld and the Baby Buggy board and staff on 10 great years of giving back to New Yorkers in need."
Bank of America was the lead sponsor of the Baby Buggy 10th Anniversary Gala. Bloomberg, Glenview Capital Management, Johnson & Johnson, NetJets, and BIRCHBOX, HBO, Dorel Juvenile Group, and Simon & Schuster Children's Publishing also lent their support to make the event possible.