Starkey Hearing Foundation – which provides the gift of hearing to people in need around the world – is pleased to announce its entertainment lineup for the 2012 So The World May Hear Annual Awards Gala scheduled for Saturday, August 4, 2012, at the Saint Paul RiverCentre in St. Paul, Minnesota.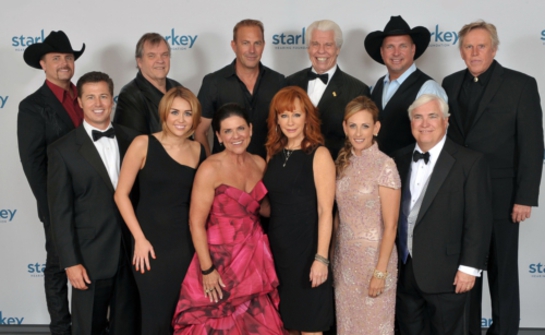 This year's roster of So The World May Hear Gala entertainers includes will.i.am, K'NAAN, Bacon Brothers, Jackie Evancho, and Steve Martin & The Steep Canyon Rangers.
"We are enormously fortunate to have the support of so many wonderfully talented and committed artists from the world of entertainment joining us for our 12th annual gala this year," said Bill Austin, Founder, Starkey Hearing Foundation. "Their support, not only at this event, but also as Hearing Angel ambassadors throughout the year, helps make it possible for us to change lives through the gift of hearing."
The So The World May Hear Gala is Starkey Hearing Foundation's largest annual fundraiser and helps the Foundation achieve its mission of bringing understanding between people through hearing care and fit more than 100,000 hearing aids to people in need annually. In 2011, the event raised $7.2 million, which has helped the Foundation conduct hearing missions in such cities and countries as Indianapolis, Minneapolis, South Africa, Haiti, India, Israel-Palestine, Dominican Republic, Papua New Guinea, and Colombia – all since last year's gala.
In the last year alone, well-known figures such as President Bill Clinton, Miley Cyrus, Sir Richard Branson, Garth Brooks, Marlee Matlin, Harry Connick Jr., Bill Rancic, Larry Fitzgerald, Adrian Peterson and Manny Pacquiao have joined forces with Starkey Hearing Foundation to deliver the gift of hearing through these global hearing missions, while also helping raise awareness.
For more information on the 2012 Starkey Hearing Foundation So The World May Hear Annual Awards Gala, click here.