amfAR, The American Foundation for AIDS Research, raised more than $4 million at its inaugural fundraising gala in Hong Kong on March 14, 2015, at Shaw Studios.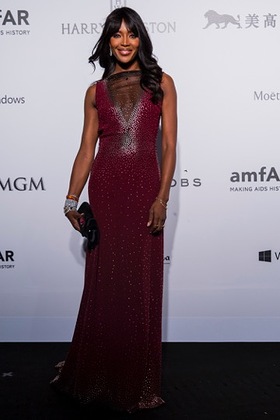 Michelle Yeoh received special recognition during the event for her exceptional contributions to the global struggle against HIV/AIDS. The honor was presented by her good friends Sir David Tang, Silas Chou and Pansy Ho. Ho served as the event's Chair, and Gwyneth Paltrow served as the event's Honorary Chair. Victoria Beckham, Kate Moss and Naomi Campbell also attended and served as Event Co-Chairs.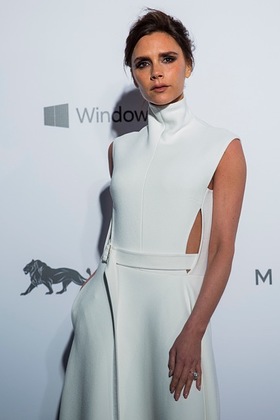 Kenneth Cole, amfAR's Chairman of the Board, gave an impassioned speech which highlighted amfAR's accomplishments and its goal of finding a cure for HIV/AIDS by 2020. Pansy Ho highlighted the importance of Hong Kong's involvement in the global fight against AIDS.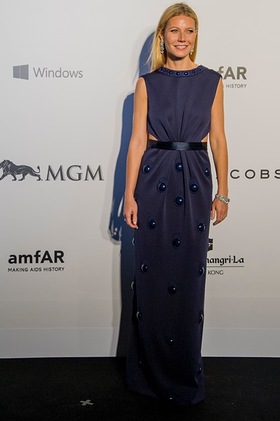 Guests enjoyed bidding on exclusive items during the live auction, conducted by the legendary and debonair Simon de Pury, which raised more than $2 million on its own. Highlights included:
A surprise donation from amfAR's long-time supporter Leonardo DiCaprio which was announced and orchestrated on-site by amfAR's Global Fundraising Ambassador Milutin Gatsby. DiCaprio donated 2 tickets at his personal table to the Leonardo DiCaprio Foundation Gala in St. Tropez to occur in July. In addition to attending the gala, the item offered tickets to the event's after party and an invitation to relax on DiCaprio's yacht the day after. After a round of lively bidding by 4 different guests offered $250,000 each, with a total of $1 million being raised.
A Jai Aili Friend oil canvas (2011) started at a healthy bid of $200,000, and hands immediately shot into the air across the room. After a quick but rigorous round of bidding, the painting sold for $550,000.
Gwyneth Paltrow joined de Pury on stage to feature a stunning Harry Winston Forget-Me-Not Necklace. The necklace features 189 marquise, pear-shaped and round brilliant diamonds in a lariat-style and weighs a total of 17.14 carats, set in platinum. The bidding started at $60,000 and quickly increased to sell at $140,000.
An exclusive trip to New York City to attend Marc Jacobs' Spring/Summer Fashion Show in February 2016 prompted another lightening round of bidding. The item also included airfare, a shopping experience valued at $5,000 and fragrance and beauty gift sets. The bidding started at $5,000 and bounced back and forth between a few bidders, including the evening's honoree, Michelle Yeoh. The item sold to another lucky bidder for $60,000.
Robin Thicke rounded out the evening, getting the audience on their feet with his performance of his chart-topping hits Blurred Lines, Give It To You and Magic. He also kept the crowd dancing with his cover of Michael Jackson's Rock With You.
Harry Winston, Marc Jacobs and MGM China Holdings generously served as the event's Presenting Sponsors. Gwyneth Paltrow, Naomi Campbell and Kate Moss were dressed in Marc Jacobs and Harry Winston. Michelle Yeoh and Pansy Ho were also adorned in Harry Winston for the evening.
Event Co-Chairs of the amfAR Hong Kong also included Veronica Chou, Kenneth Cole, Serge Dumont, Vinay Dube, Larry Gagosian, Milutin Gatsby, Nayla Hayek, Emily Lam Ho, Jean-Marc Lacave, Cathy Lee, Xin Li, Wendi Murdoch, Michelle Ong, Dee Poon, David Tang, Claudine Ying, Andrew Yuen and Yvette Yung. The event's Signature Sponsors are Delta Air Lines, Island Shangri-La, Hong Kong, and Moet Hennessy. Microsoft is the Official Technology Partner.
Since amfAR's first international benefit, held in 1993 during the Cannes International Film Festival and hosted by amfAR Founding International Chairman Dame Elizabeth Taylor, the Foundation's international galas in Milan, New York, Cannes, India, Venice, Rome and Sao Paulo and beyond have become some of the most high-profile and eagerly anticipated charity events in the world and have helped raised millions for critical AIDS research programs. The events are known for their unpredictable nature with many of the celebrities in attendance participating in the live auctions or jumping onstage with impromptu performances.
amfAR Hong Kong featured a black-tie gala dinner featuring cocktails of Moet Hennessy champagnes and spirits.
amfAR's annual events play a critically important role in raising funds for the Foundation's research programs and provide an important platform for raising awareness of HIV/AIDS, a disease that affects more than 35 million people around the world today, and infects more than two million every year. Last year, amfAR launched the Countdown to a Cure for AIDS, a research initiative aimed at developing the scientific basis for a cure for HIV by 2020. The bold initiative will intensify amfAR's cure-focused HIV research program with plans to strategically invest $100 million in cure research over the next five years. Harry Winston is a proud supporter of the Countdown to a Cure campaign.
amfAR has been very active in Asia for more than 20 years, and its TREAT Asia program has become a model of regional collaboration on HIV/AIDS since its founding 14 years ago. Since 1991, amfAR has awarded more than $17.2 million in research grants to 120 organizations in 14 countries in the Asia-Pacific region. While Hong Kong ranks as one of the world's lowest in HIV prevalence, the number of new HIV infections has been increasing steadily every year among gay men, other men who have sex with men, and young people in Hong Kong. The alarming rise in HIV cases is worrying, and it shows that the HIV/AIDS epidemic is still a reality in Hong Kong, as it is in every other city around the world.