BGC Partners, Inc., a leading global brokerage company servicing the financial and real estate markets, announced today that BGC, together with its affiliate Cantor Fitzgerald, raised approximately $12 million for charities around the world, at the companies' 11th annual Charity Day on Friday, September 11, 2015.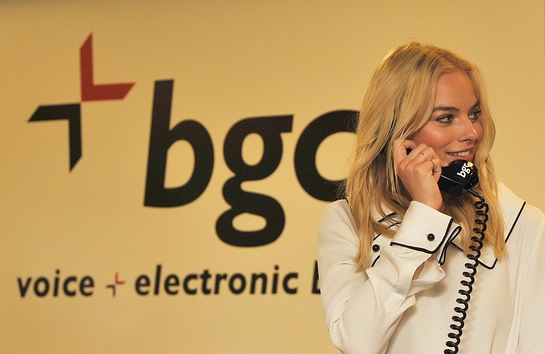 Each year, BGC and Cantor Fitzgerald donate 100% of the global revenues generated on Charity Day to the Cantor Fitzgerald Relief Fund and dozens of charities around the world.
"Since first established 11 years ago, Charity Day has symbolized the importance our company places on making a difference in the world and paying tribute in a positive way to the loved ones we lost on this anniversary of a day that is forever in our memory," said Howard W. Lutnick, Chairman and Chief Executive Officer of BGC Partners. "We are honored to be able to support a multitude of worthy charities and causes around the world and I am deeply grateful for the generosity our clients, partners and employees have continued to demonstrate for our philanthropic efforts on Charity Day and throughout the year."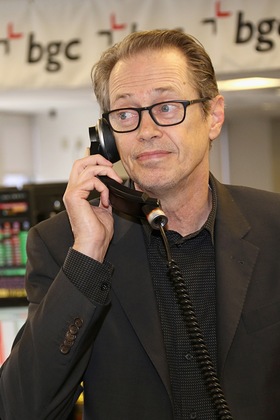 Charity Day has raised approximately $125 million globally since its inception. Held in commemoration of the 658 Cantor employees and 61 Eurobrokers employees lost in the 9/11 World Trade Center attacks, Charity Day, in conjunction with the Cantor Fitzgerald Relief Fund, has expanded its mission to assist charitable causes worldwide.
BGC President, Shaun D. Lynn, said: "We are proud to be connected to such impactful charities around the world and inspired by our clients and employees' continued dedication to Charity Day's mission of helping others in need. It is because of these valued partners and our celebrity guests who come to BGC Partners trading floors and help raise funds on that day, that we can truly make a meaningful contribution and financial assistance to so many outstanding organizations globally."
BGC Charity Day was held in BGC offices across the globe including: London, New York, Paris, Hong Kong, São Paulo, Singapore, Sydney, and other locations.
Distinguished guests representing participating charities joined licensed brokers on the trading floors to conduct transactions with clients. In London, BGC's affiliated charities and guest ambassadors included: actors and musicians Emilia Clarke, Tom Hardy, Samuel L. Jackson, Mollie King, Sir Ben Kingsley, Joanna Lumley; media personalities Piers Morgan, Dermot O'Leary, Jamie Oliver, Lisa Snowdon, Phil Tufnell; sports stars Rio Ferdinand, Darren Gough, David Haye, Roy Hodgson, Harry Kane, Jason Leonard, and Kevin Pietersen. Also attending were models Tamara Ecclestone, David Gandy, and Jodie Kidd, as well as HRH Countess of Wessex.
At BGC's New York offices, affiliated charities and ambassador guests included: actors and musicians Patricia Arquette, Steve Buscemi, Dominic Chianese, Edie Falco, Curtis "50 Cent" Jackson, Kevin Kline, John Leguizamo, AnnaLynne McCord, Darryl McDaniels, Vinny Pastore, Colin Quinn, AnnaSophia Robb, Margot Robbie, Tony Sirico, Jake Gyllenhaal, John Slattery, Donnie Wahlberg; media personalities Pamela Anderson, Boomer Esiason, Kimberly Ann Guilfoyle, Greg Kelly, Jenny McCarthy, Natalie Morales, Stephanie Ruhle, Rosanna Scotto, Shepard Smith, Bob Woodruff; sports stars Prince Amukamara, Gerry Cooney, Derek Fisher, Allan Houston, Woody Johnson, Henrik Lundqvist, Ryan McDonagh, Mark Messier, CC Sabathia, Bobby Valentine, Roy White and Mookie Wilson. Also attending were models Constance Jablonski, Damara Lewis, Bridget Moynahan, Coco Rocha, Kelly Rohrback; beauty queens Olivia Culpo, Nana Meriwether, Paulina Vega as well as Lt. Gen Earl B. Hailson (USMC Ret.), former NASA astronauts Scott Altman and Michael Massimino, Daniel Nigro, FDNY Commissioner, Princess Beatrice, Princess Eugenie and Sarah, Duchess of York.
To make a donation to the Cantor Fitzgerald Relief Fund, please call (212) 829-4770 or visit www.cantorrelief.org.